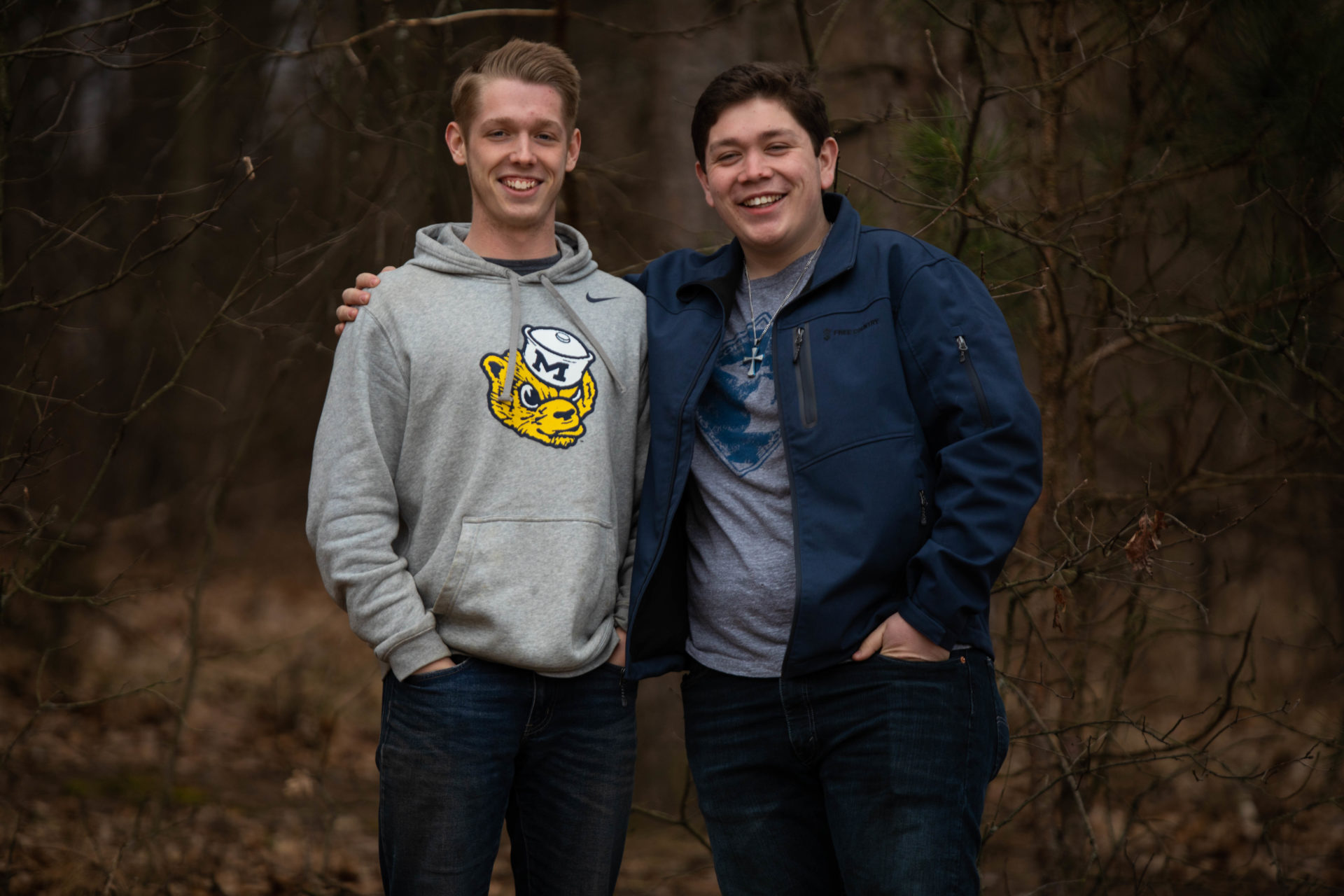 Miracle Camp & Retreat Center's Internship Program is designed to serve exiting high school and college students who are launching into years of obtaining skills for work or considering educational options. Rather than staying caught in the middle between what is now and "what's next", this internship exists to step in and help prepare participants for a lifetime of fruitful vocation while they work alongside the MCRC team serving groups, churches, and individuals through multiple avenues.
We are excited to introduce two new interns who will be joining the Miracle Camp team this May!
Preston Alger is originally from Flint, MI and first heard of Miracle Camp through his local church's connection. He experienced Miracle Camp during an Ice Camp with his youth group, and he eventually applied to the Camp Aide program. Through this, he spent two weeks growing deeper in his faith and learning more about himself and God. Following this experience, he decided to join camp's part-time staff serving in the kitchen. "Working in the kitchen, I had the pleasure to work with the interns and learn more about the program," which is what led him to apply. Additionally, he was not sure of his plans after high school, so he decided to take this gap year opportunity. Preston is looking forward to discovering more about how Miracle Camp runs and how he can serve, especially as he works with digital design. "I also cannot wait to just learn about God with the intern devotionals we will be doing," he adds.
He loves anything involving the outdoors, such as swimming, hunting, skateboarding, and enjoys building things. He also enjoys playing soccer and is an avid disc golfer.
Gavin Engler is also a senior in high school about to graduate. He is from Paw Paw, MI and heard of Miracle Camp from his former Bible quizzing coach, Beau Graf, who is Miracle Camp's Dining Services Director. He began working in the kitchen as a part-time staff member in January 2018 and enjoyed the work as he served Miracle Camp. Gavin was undecided about his plans after high school and the internship appealed to him because, "camp seemed like the best option." He is excited to begin the internship program in May and is ready to see what this year holds: "I am really looking forward to learning as much as I can and continuing growing in my walk with Christ."
Gavin has really enjoyed his involvement with Bible quizzing the last two years. Also, he has been on the Varsity Bowling season team for four years and was the Captain his senior year.
We would love for you to pray for these guys as they prepare for their time here and seek all God has in store for them during their internships. To find out more about our internship program, click the button below!