THE PERFECT WEEKEND AWAY
Enjoy biblical teaching, amazing food, and awesome time with friends at our Women's Retreat!
Get Prepared for the Weekend!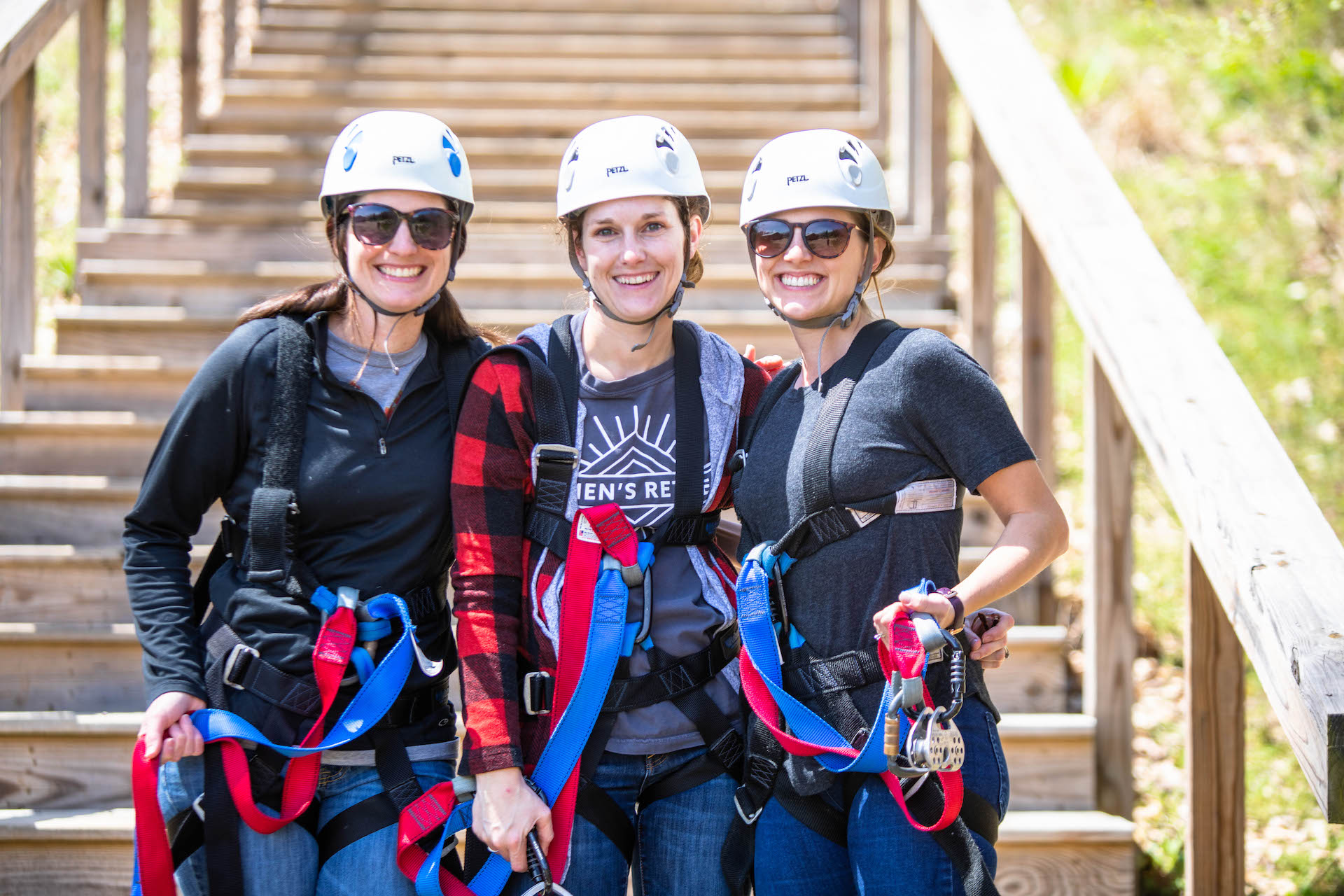 Zipline
High Ropes
Archery
Campfires
Volleyball
Full Court Gym
Crafts (additional cost)
Coffee Shop
Worship Band
Incredible Food
Trap Shoot ($6)
Camp Store
Biblical Teaching
Paintball ($6 for 2 games)
Day 1
6:00-8:00   Arrival and Registration
8:30             Session 1
10:00           Evening Activities
Day 2
8:30               Breakfast
9:30               Morning Activities
11:00             Session 2
12:30             Lunch
1:15                R&R
2:00               Free Time Activities
5:30               Dinner
7:00               Session 3
8:30               Free Time Activities & Snack Room
Day 3
8:30                 Breakfast
9:30                 Session 4
11:30               Move Out of Cabins and Departure
Shoes and clothes for outdoor activities and the gym
Bible, notebook, and pen
Bedding and a towel (Provided only for those in Bankson Lodge)
Toiletries and medication
Spending money for the store, activities, and coffee shop
Jacket, sweatshirt, rain coat
Relaxing Getaway
Spend a weekend away from the craziness of life and enjoy an awesome weekend in beautiful Southwest Michigan.
Biblical Focus
Spend a weekend worshipping and growing in your relationship with Christ alongside hundreds of other ladies.
Tasty Food
Don't stress about meal prep and enjoy some delicious, thoughtfully planned meals and snacks.
Time to Laugh
Enjoy awesome activities like the zipline, archery, and high ropes with your friends!
Rest and Retreat Alongside Other Ladies
The purpose of this event is to create a space for women to be biblically challenged and unified through intentional programming that provides opportunity for them to leave refreshed and connected to Jesus.
See what we're all about
Choose between our two different housing options.
*Additional cost for paintball and trap shoot activities.
Can't find what you're looking for?
Let us know!