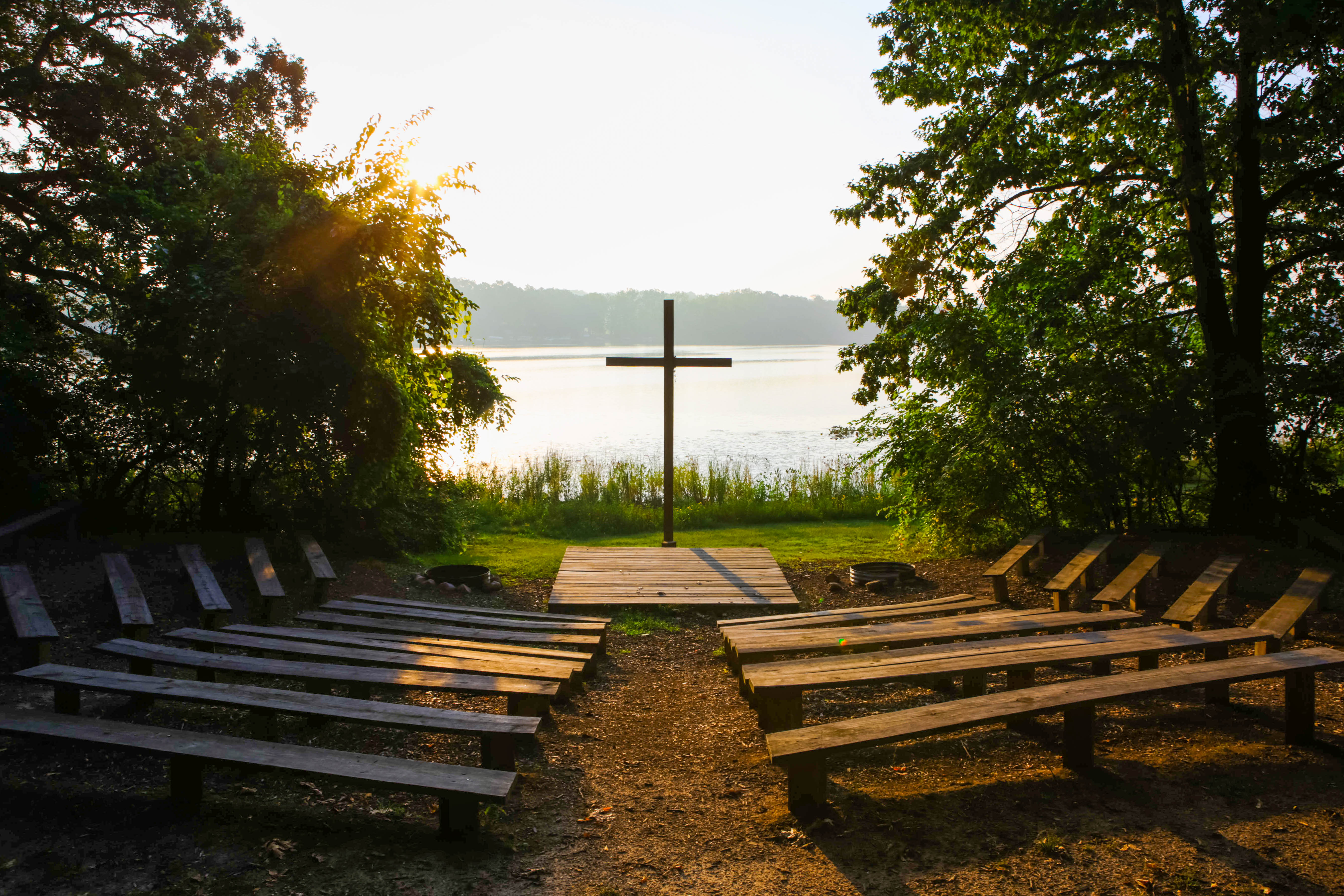 The typical Friday routine begins by putting finishing touches on the grounds and finalizing last minute details in the office. Afternoons, our team gathers to pray and ask for God to work in the lives of our guests. While those regular parts of our Friday around the office will be missing, this week we will be taking time instead to remember Good Friday.
Miracle Camp is a place where lives are changed. For over fifty years, FEC churches and countless guest groups have encountered the tangible grace of God spending time having fun here. Good Friday reminds us that the fun and joy we share at camp is not without cost. The cost for Jesus was real to reconcile us to Himself and remembering the goodness of this day reminds us that we are dead to sin and alive in Christ.
The real catalyst for us to know faith in Jesus as Lord is the atoning sacrifice freely offered at the cross. (1) The Apostle Paul writes that He who knew no sin became sin so that in him we might become the righteousness of God. (2) This infusion of life offered to us in Christ was the world changing event by which everyone who truly knows God has access to Him.
While all of our guests are at home with their families and churches during Holy Week we want to remind them on Good Friday–without the events of this remembered day, our campground would be empty every weekend. But because the tomb is empty, we have life and love to share in Christ.
The Miracle Camp Staff want every bed made, every building built and each event we program to be fueled by the atoning work of Jesus on the cross. On Good Friday let our team commend to you what we tell ourselves constantly: Jesus did it all. Our role is to facilitate His work, by his grace, for his glory. Today we join our FEC partner churches and congregations everywhere to remember the weekend Jesus died, was buried and rose from the grave.
1. Catalyst is a word meaning rapid change or action from within. We use it on the MCRC team to describe how we partner with God's work among our campers.
2. 2 Corinthians 5:21