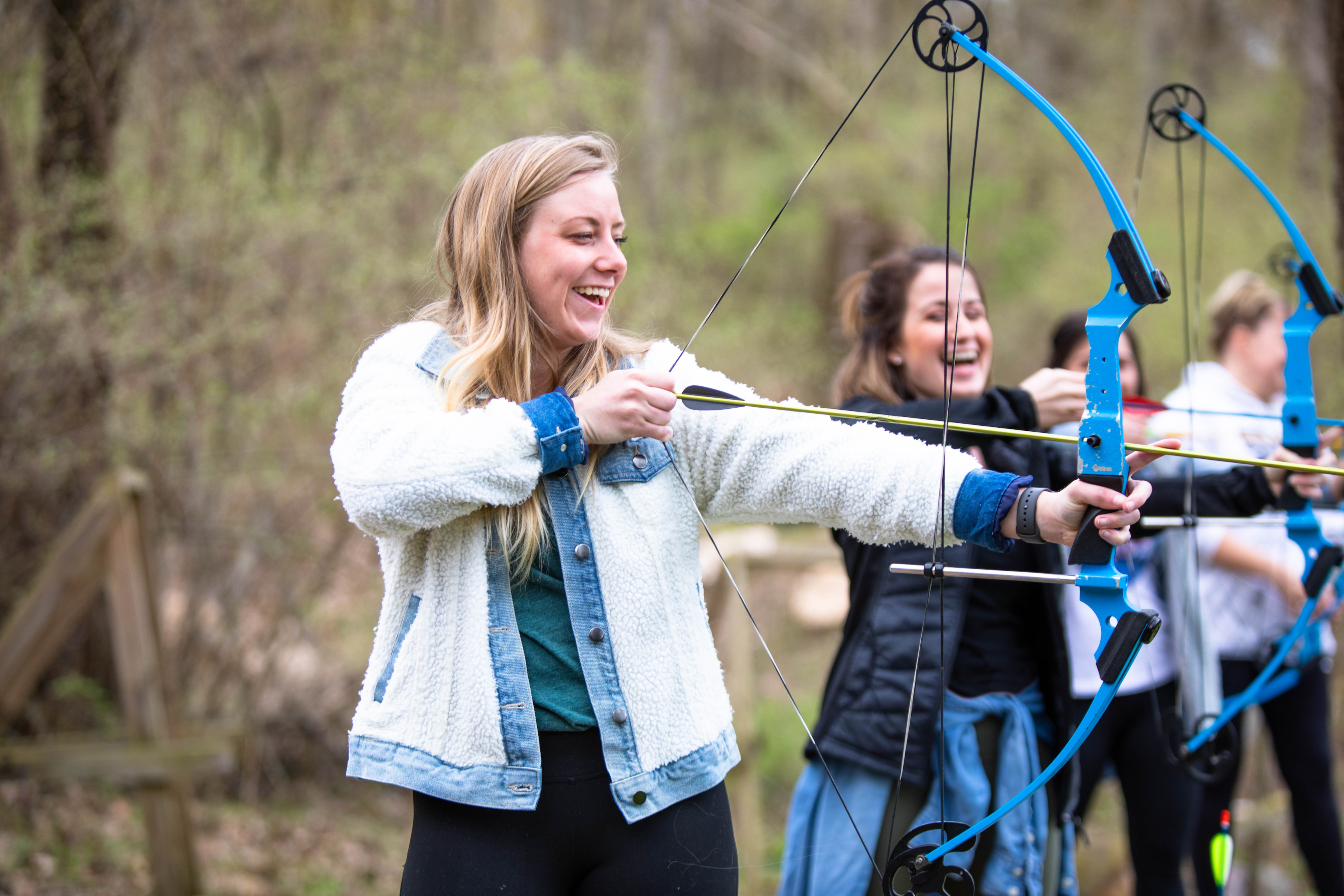 As cooler weather begins to make its way to southwest Michigan, leaves begin to change color, and the glorious smell of grapes ready for harvest in nearby vineyards fills the air, we excitedly welcome the coming of the Fall season here at Miracle Camp. This Fall we are looking forward to welcoming many new events and retreats to our 2019 calendar, including our Father/Daughter and Mother/Son Retreats. One event we are particularly excited for is the brand new Young Adult Retreat that will be taking place November 15-17 and is geared towards people who are 18-30 years old. One of our biggest aspirations for this weekend is seeing young adults come together and be challenged and encouraged as they dive deep into studying God's Word.
One aspect of this retreat that excites us most is the focus we are putting into our chapel sessions as we provide expositional bible teaching and studying God's Word together. Our speaker for the weekend is Caleb Barrows, a familiar face around Miracle Camp. For our first Young Adult Retreat, Caleb will be leading us as we dive into 1 Timothy and look at how the Gospel affects different parts of our lives. Here is a brief overview of what Caleb will be speaking on:
The Gospel and Understanding Our World. Front and center in Paul's letter is the importance of sound doctrine–all "that conforms to the gospel concerning the glory of the blessed God…" (1:11) Paul reiterates in v. 4:16 "Watch your life and doctrine closely. Persevere in them, because if you do, you will save both yourself and your hearers." 
The Gospel and Relationships. The primary purpose for Paul is getting Timothy and us to see the importance of sound doctrine to prepare him (and us!) to persevere in faith and love others well. Knowing false stories and the one true story–the gospel–deeply.

The Gospel and Singleness. Scattered through 1 Timothy are practical instructions regarding Timothy's life. Given that he was not only young, but very likely single–we especially can learn from what Paul has to say.
In addition to Caleb leading us through 1 Timothy, we also are thrilled to offer a stripped down, acoustic worship set during this weekend.
Along with being challenged through God's Word, we hope that this weekend will be a relaxing getaway for you and your friends. Enjoy camp activities like dodgeball, archery, and disc golf, or spend time relaxing with a warm drink from our coffee shop, hiking through our woods, or laughing over a board game. Take a break from school or work and enjoy a calm and encouraging weekend before the busyness of the holiday season and final exams begins.
We have put extra effort in keeping the costs for this weekend down and are pleased to offer this retreat along with all meals, lodging, sessions, and activities for $99. While we know that for many people $99 may seem like a lot, we know the value of what we're offering surely beats out what a weekend trip staying in a hotel or Air B&B would cost. In further efforts to keep costs down, if you register with a group of 10 or more people you will get $10 off per person. We would love to see established young adult groups within churches attend who can continue encouraging each other as they go home.
Register before November 1, 2019 and get a FREE Miracle Camp coffee mug or water bottle!