This year we are welcoming three interns to Miracle Camp's staff! Sara, Kendra, and Mickey will be interning in different departments around camp and we are so excited to have them here. Below is some more information about each of them so you can get to know them a little!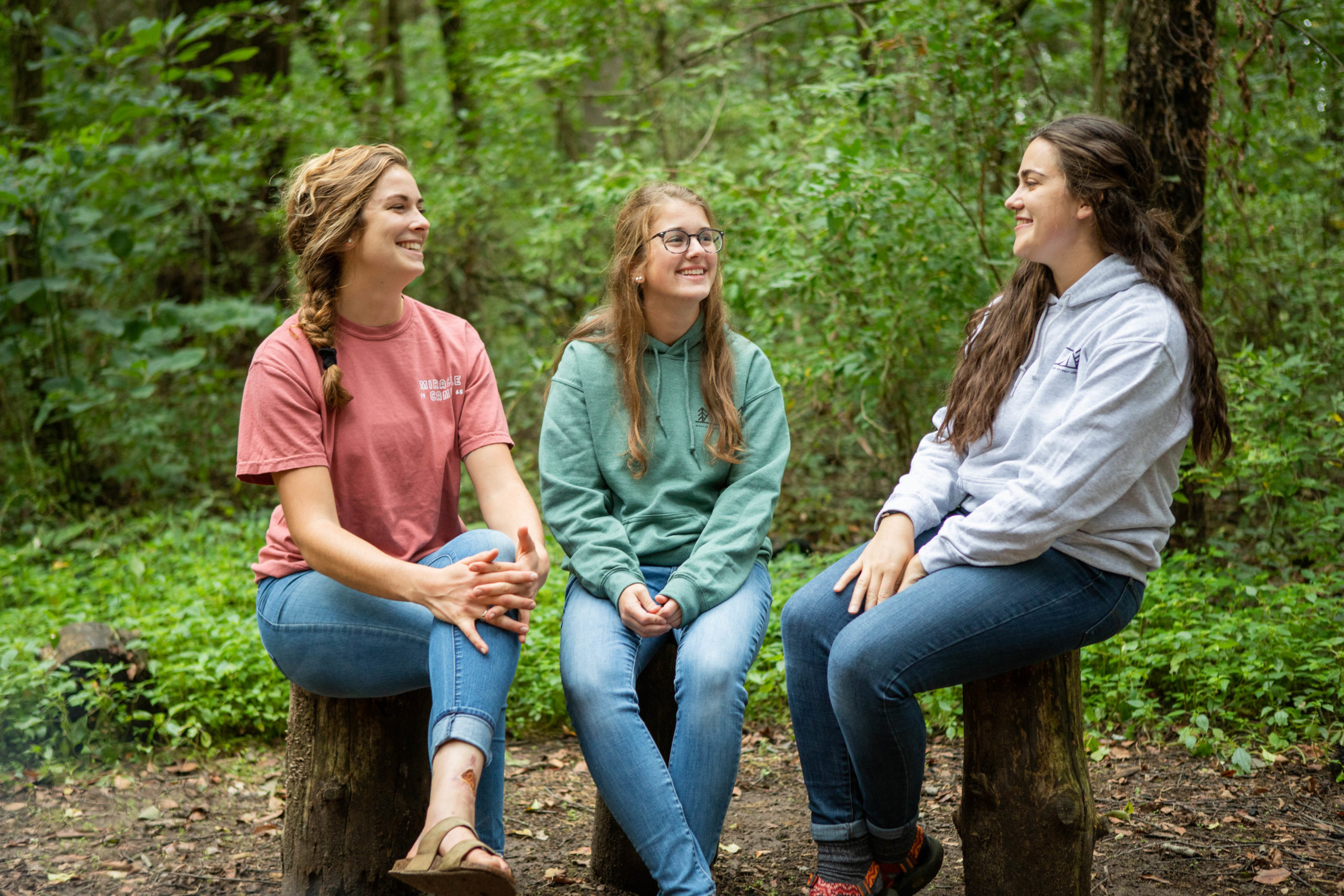 Sara Egly: Sara is from Paw Paw, Michigan, and this year she will be the Operations Intern here at Miracle Camp. She has her Associates Degree in Arts and is currently pursuing an Art Education Degree at Western Michigan University. Sara has worked at Miracle Camp for 3 summers and this past year she worked as an intern as well. This year she is looking forward to building more relationships with the guests that come throughout the year. Sara coaches High School Volleyball, loves trying new things, and ice cream is her favorite food! 
Kendra Eberhard: Kendra is from Greenfield, Indiana, and she will be the Graphic Design Intern here at Miracle Camp this year. She is a recent graduate from the Herron School of Art & Design at IUPUI. This is Kendra's first time at Miracle Camp, but she has been involved in camp ministry at Twin Lakes Camp over the past 6 years. This year she is really excited to get to know everyone at Miracle Camp and learn more about how communications and design work within camp ministry. Kendra loves peanut butter & jelly sandwiches, hiking in the woods, and her two dogs, Shiloh and Paisely, back home in Indiana! 
Mickey Byrne: Mickey is from Peoria, Illinois, and she will be the Programming Intern here at Miracle Camp this year. She graduated in May from Illinois State University. Mickey has worked at Miracle Camp the past five summers on summer staff, the last two being the Assistant Program Director. This year she is looking froward to being creative in the programming and planning of camping retreats this year and is excited to see another side of camp outside of summer camp. Mickey enjoys camping, escape rooms, boards games, and also loves coffee!