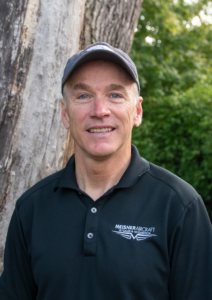 Join us in welcoming our new Executive Director, Ross Adams!
The Miracle Camp and Retreat Center (MCRC) Board of Trustees is pleased to announce the appointment of Ross Adams as the new MCRC Executive Director. The Board has the fullest confidence that his 30 plus years of working in the Christian camp community will strengthen MCRC for years to come.
Ross possesses tremendous skills in overseeing finances, marketing, and donor development. He also has the team-building personality to lead and foster growth amongst the staff and churches that make MCRC their home camp.
Jonathan Hyde, former Executive Director, commented, "I have a deep passion for Miracle Camp. This camp has meant a lot to me, my family, my friends, and my church for over 50 years. My wife and I have been praying and fasting for the camp's future and believe that God answered our prayers by leading Ross to us."
Rocky Rocholl, FEC President, said, "I believe in Miracle Camp and I believe in its ability to impact the ministry of the local church. I also believe that Ross is the experienced leader Miracle Camp needs to take it into this new season."
Ross and his wife Pam currently live in Wisconsin, where Ross serves as the Executive Director at a large Christian camp. Ross will be transitioning up to MCRC throughout the month of January and will step into full-time leadership on February 1.
Please join us in congratulating and welcoming Ross to his position as MCRC's Executive Director.
We are praising God for His faithfulness!