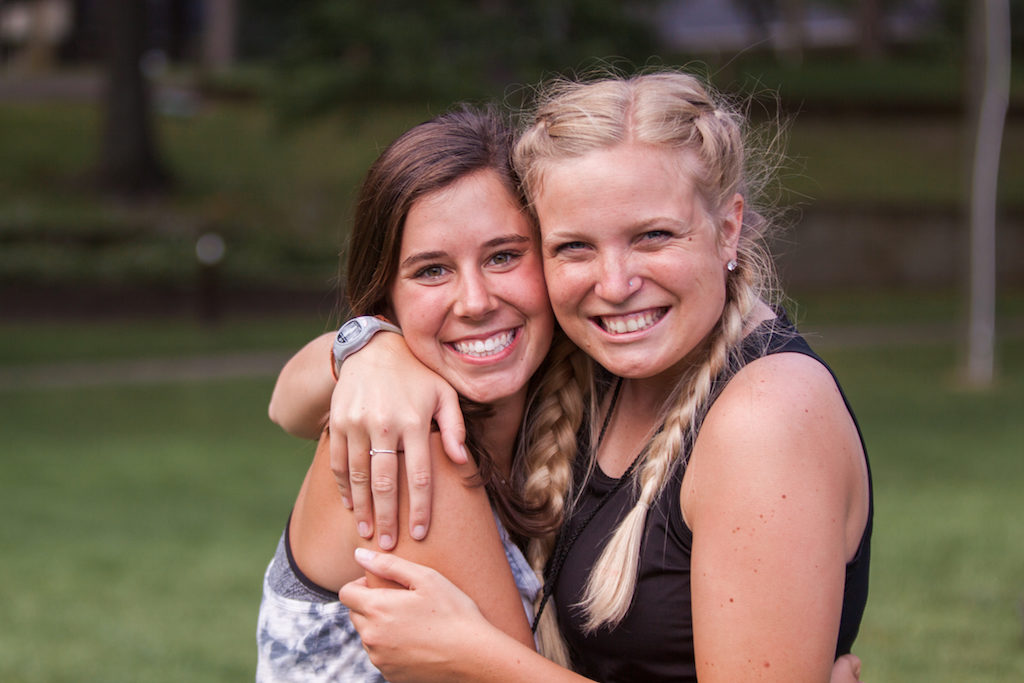 My two summers at Miracle Camp were six months that changed my view of ministry, breaks, and relationships. I served as a counselor in Maple Ridge my first summer and as the Head Female Counselor my second summer. Both jobs brought new challenges that grew me as a Christian and as a young adult.
Spending your summer at Miracle Camp in any position is a summer of sacrifice and laying aside the rights you think you have for the Kingdom. Ministry at Camp is hard, but so worth it! Your time is spent hearing about how the camper's hearts are changing for the Lord, their families, friends, pets, teachers, and whatever silly things pop into their heads. My ministry at Miracle Camp looked a lot like relationships and intentional conversations with the campers that God has placed in my care.
As a staff member at Miracle Camp your spiritual growth is a priority that is cultivated through your fellow staff members, worship nights, and daily scheduled devotional time. The staff that serve alongside you are interested in what you are learning about Christ, they love you unconditionally, and they see you in your best and worst moments. My previous two assistant counselors continue to support me and love me, even though we are all at different colleges. The relationships you make while on staff together are genuine, built on the foundation of Christ, and last longer than the three months at camp. I promise.
In college, summer breaks are supposed to be meant for internships. I tried that my first summer of college but after being at camp these two summers, I learned more about social work (my major) than I have in any other setting, including the classroom. I had to learn how to be professional in my interactions with adults, teens, children, and peers. I learned how to prioritize safety and love over efficiency and a schedule and I saw real life problems that were happening in these campers' lives. From the outside, working at camp looks like a ton of fun, which it is, but the material covered in classes at school gets to come alive at camp in ways you don't expect. I can't explain this well, but every major matters and brings something to the table while working at camp.
Overall, being on staff at Miracle Camp has been life-changing because of the ministry that takes place, speakers that come and pour into the lives of the staff, the community that supports you, intentional conversations, and the fun games that allow you to break our of your shell and be silly. So, ask someone who has worked at camp what they have learned and I guarantee they will talk your ear off for hours about their summer!
If you want to apply for summer staff for 2018 head to www.miraclecamp.com/summeremployment!