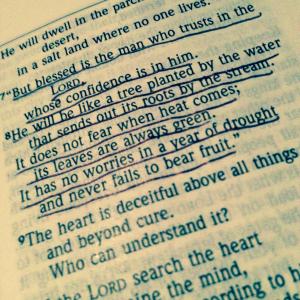 Have you ever heard of the "Five Solas"?  Not many people have, but these are considered to be the five pillars of the reformation many many years ago.  They are foundational to a Biblical faith and worldview.
By scripture alone – this is the idea that the foundation of truth must rest on the Bible alone.  The Bible is the ultimate authority of truth.
By faith alone – True faith, repenting and turning to God, is the only way to salvation.
By grace alone – Our salvation is not based on what we do or by keeping a list of rules, but rather the grace of God.
Through Christ alone – Only faith in Christ enables God to save us by his grace.
Glory to God alone – We shouldn't worship a pastor, Bible figures, created things, or anything else other than God.
So where are your roots?  Do you believe these five statements?  More importantly…does your life reflect these statements?
We are looking forward to seeing campers' lives change as they encounter these roots of our faith at youth group winter retreats in 2014!