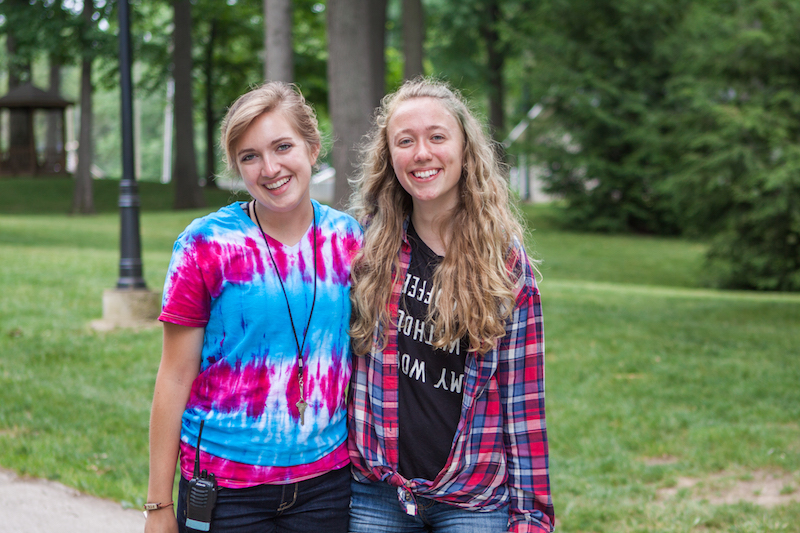 Our Program Office staff has been here for almost a week now preparing for Summer Camp this year! We are so excited for the rest of our summer staff to arrive this upcoming Tuesday and begin training for this summer. As we touched on last week, safety is our number one priority. Right along with it, though, spiritual growth is one of the main reasons we exist and put so much effort into our Summer Camps.
Right behind safety, our second priority at summer camp is to make sure that each camper grows closer to God while they are here. We want to make sure that the Bible is preached clearly and relevantly to every camper and that each counselor challenges campers to apply God's word to their life. Our desire is to see you son or daughter learn more about Jesus Christ and grow in their walk with Him.
ONE ON ONES
Another way that we encourage and challenge your child in their walk with the Lord is through one on one conversations they have with their cabin leader. These discussions are put into place so that each cabin leader can help each camper grow closer to God personally. Our staff is trained to challenge students to read and apply God's word and to spend time in prayer.
CHAPEL SESSIONS
Campers get to experience 2 chapel sessions each day that include worship and a Bible teacher who will communicate God's word on a level relevant to the age of the campers. We believe that the Bible is powerful and changes lives and we want campers to experience this each week.
DAILY DEVOTIONS
After the morning chapel session, campers will spend some time outside with their Bible and daily devotional. Our desire is to see campers reading and studying God's Word both here at camp and continue these habits as they go home. Each cabin will also come together after each evening chapel session for cabin devotions. These times provide a space for cabin leaders to lead discussions on what the speaker talked about during the session and allow campers to see how this topic applies to their life now.
Our staff is focused on helping people know God in a deeper way. We believe that relationships are the heart of ministry and each summer, our Summer Staff will pour their hearts and lives into the campers in their care. If you want to see more about what Summer Camp is like, click on the button below!