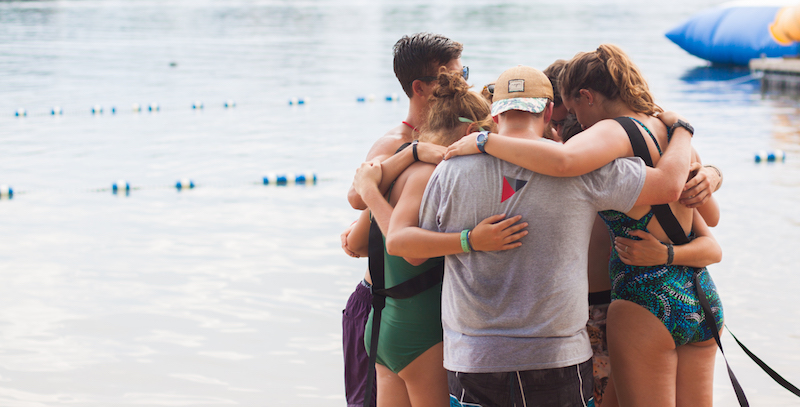 Our Summer Staff starts arriving to camp in just a few short days! As we prepare for this summer, we want to give you a little insight on some of the things we teach our Summer Staff!
Our first summer camp priority is safety and we take it very seriously. We have safety training, policies and background checks in place to ensure your camper will have a safe week of camp. But the most important thing we do for safety is take hiring seriously. We believe that our staff is one of the safest summer camp teams in the nation.
During our staff training, we spend numerous sessions preparing our staff for a myriad of issues that could arise during a week of Summer Camp, including topics such as homesickness, bullying, and what to do in an emergency situation. We prepare our staff to always value safety over any other aspect of camp. Each week of summer camp, we have trained medical staff who are qualified to handle a potential emergency situation. We take every precaution to make sure everything we do is as safe as possible and we make sure we are prepared if an injury or emergency should arise. We also hire 8 lifeguards to be at the waterfront during free time, which is 6 more than is required by law.
Safety is the most important aspect of our Summer Camp and we do everything that we can to make sure you child is safe while they are here at camp. If you would like more information about our Summer Camps, click on the button below!