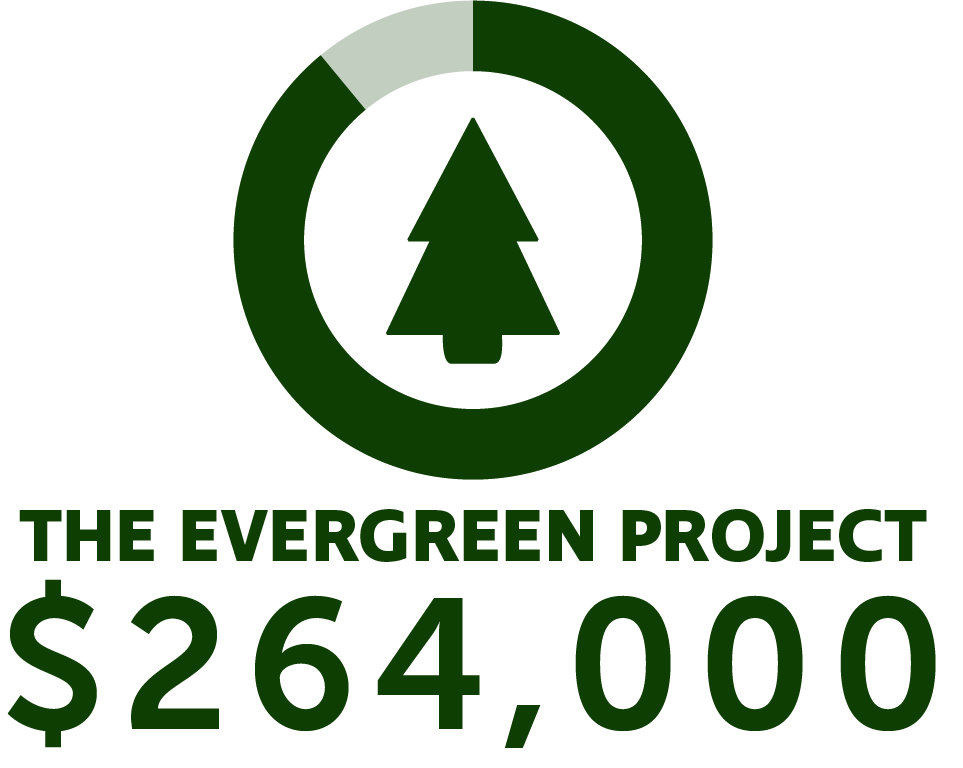 Thanks to your help and support, we are only $36,000 away from meeting our $300,000 match for the Evergreen Project! Starting last year, a donor came to us with this matching opportunity to completely fund the Evergreen Project. We are blown away by the generosity and selflessness of all who have helped but we still need your help to completely fund this renovation. Any gift, big or small, is appreciated!
As we look to continue to improve camp, our guests are always on the front of our minds. Our goal throughout this whole campaign is to increase capacity so more people can hear the message of Jesus Christ, improve the safety of our guests, and focus on stewardship towards the local church.
We again want to thank you for your prayers and support. Without you none of this would be possible!
If you would like more information on the Evergreen Project, or if you would like to give, visit www.miraclecamp.com/the-evergreen-project/!