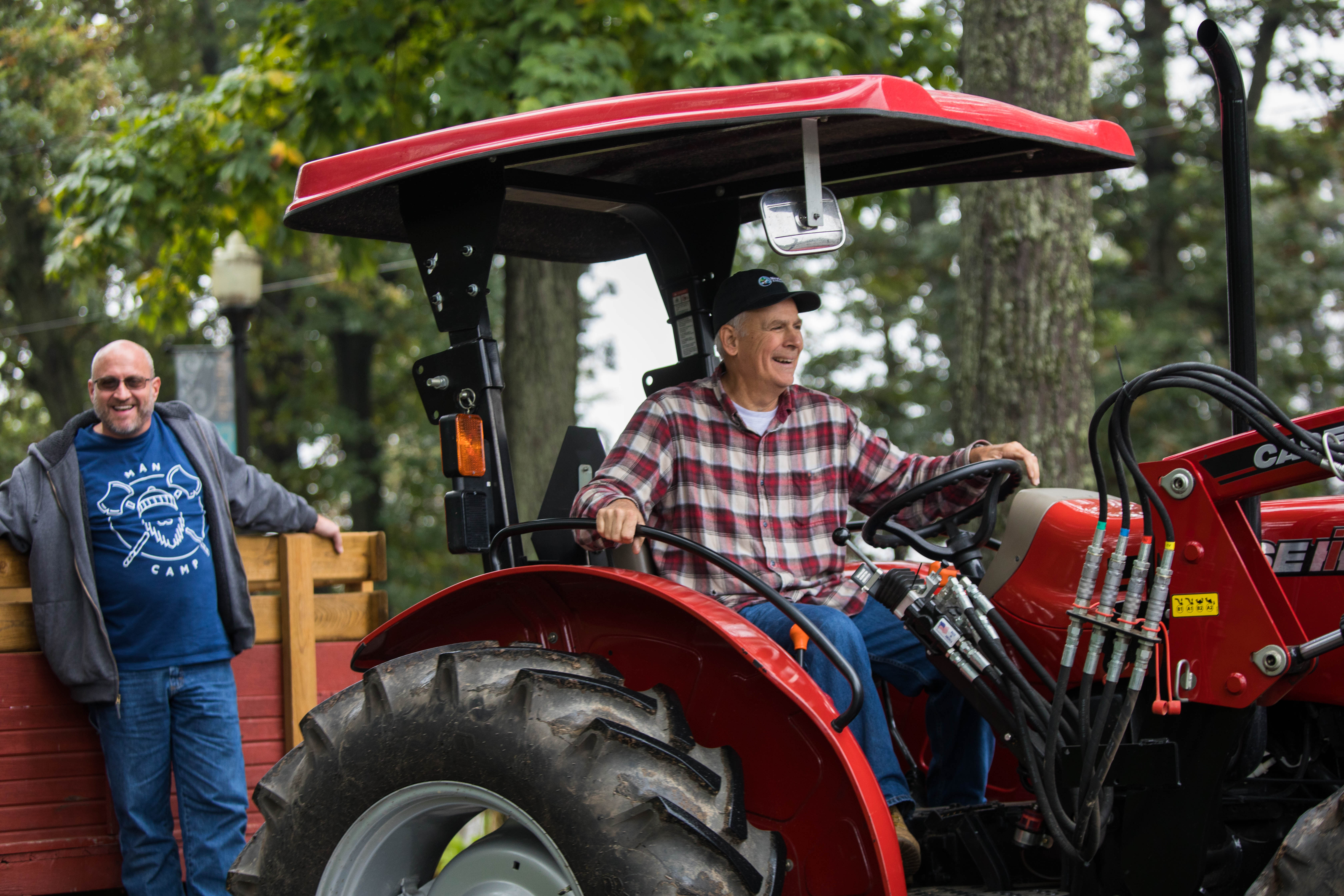 If a light bulb goes out, it's not out for long. Does a sink need fixed? It's repaired in no time. Our maintenance team ensures that Miracle Camp is operating at its possible best. When our facilities are running smoothly, no one notices the work it takes to make that happen. Our maintenance staff is intentionally unseen and unheard so that our place and the work God is doing through it can be highlighted.
Not only does this staff fix problems that arise, but they do the prep work to prevent any foreseeable complications. They work quickly and efficiently, and their contribution to the Miracle Camp staff is priceless. They are some of the hardest workers, and what they do on a daily basis is of equal importance to any other job here. Essentially, they are the army behind the scenes, making the wheels of Miracle Camp turn.
In addition to the tasks of maintenance work, they are large facilitators of growth. They discover ways to enhance the functions of camp. They ensure that the appearance of the campus be in top shape. Our maintenance team recognizes the gift that God has given us in our accommodations. They pour into projects, such as Evergreen, so that we can reach our full potential and strive to glorify God in every action.
Paul talks about the different kinds of work and gifts that the Holy Spirit gives in 1 Corinthians 12. Our maintenance staff exemplifies their gifts of hard work and serving, and the end result is seeing "the same God at work" in them just as much as our other staff. The maintenance men as a whole have been gifted with skills and keen abilities, but even amongst that team, each individual has specific qualities that allows them to work well. As they wholeheartedly do their jobs, they make it possible for guests to be fully present and in tune with what God is doing in their time at camp.
We are extremely grateful for each of these men and the work they do. Though challenging labor is often required, they dive in without complaint, all the while embodying Christ. God continues to use Miracle Camp, and we recognize that He does so through the work of our maintenance staff. We would especially like to thank Sam Short for his many years of service. Though he is retiring, his contributions to our team do not go unnoticed. It has been a blessing to have him on Miracle Camp staff, and he will be missed!
Serving in the area of maintenance is a great way to get involved with Miracle Camp. Stay tuned for more information next week on practical ways to use your God-given abilities!