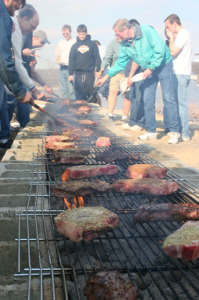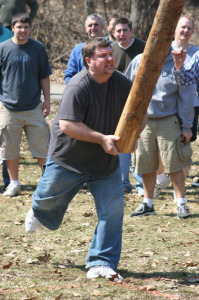 If you missed Man Camp this past weekend, you missed out!  This is quite possibly the manliest weekend you have ever experienced.
The weekend included a Miracle Man competition with a Scottish caber toss, paintball, zip line, trap shooting, and much more.  The highlight was our 30 foot long grill in which every man hand selected and grilled their own steak!
Don't miss out on this awesome retreat next year.