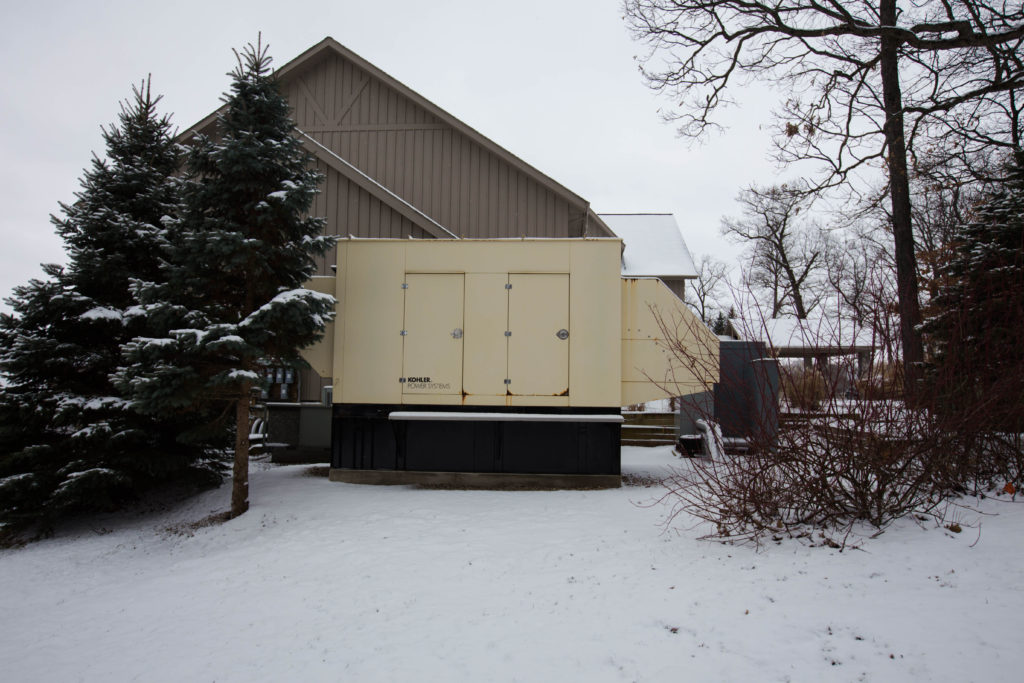 Last year, as part of the Keeping Faith Campaign, we were able to purchase a generator that will power the Chapel, Evergreen, and the Lodge (including the Dining Hall) in case of a power outage. We are excited to share with you that this generator is now completely hooked up and up and running!
We want to say THANK YOU for all of your support towards the Keeping Faith campaign. The generator is a huge addition to camp because, not only will it keep lights on when the power goes out, but it will also eliminate any potential distractions during power outages during chapel sessions and while guests are on campus. One of the most important roles the generator will play, though, is supplying power to our dining hall and the large refrigerators and freezers we have on campus. On any given weekend, we could have thousands of dollars worth of food in our kitchen. With the generator, we now won't have to worry about having to throw out food due to the power being out.
We appreciate your support in helping us continue to improve Camp's resources. We are very excited with what the future of Miracle Camp looks like and would love to have you partner with us in our mission to glorify God and share the Good News of Jesus with more and more people every year. If you would like more information on the Keeping Faith Campaign, or if you would like to help support us with a financial gift, visit www.miraclecamp.com/keepingfaith/!