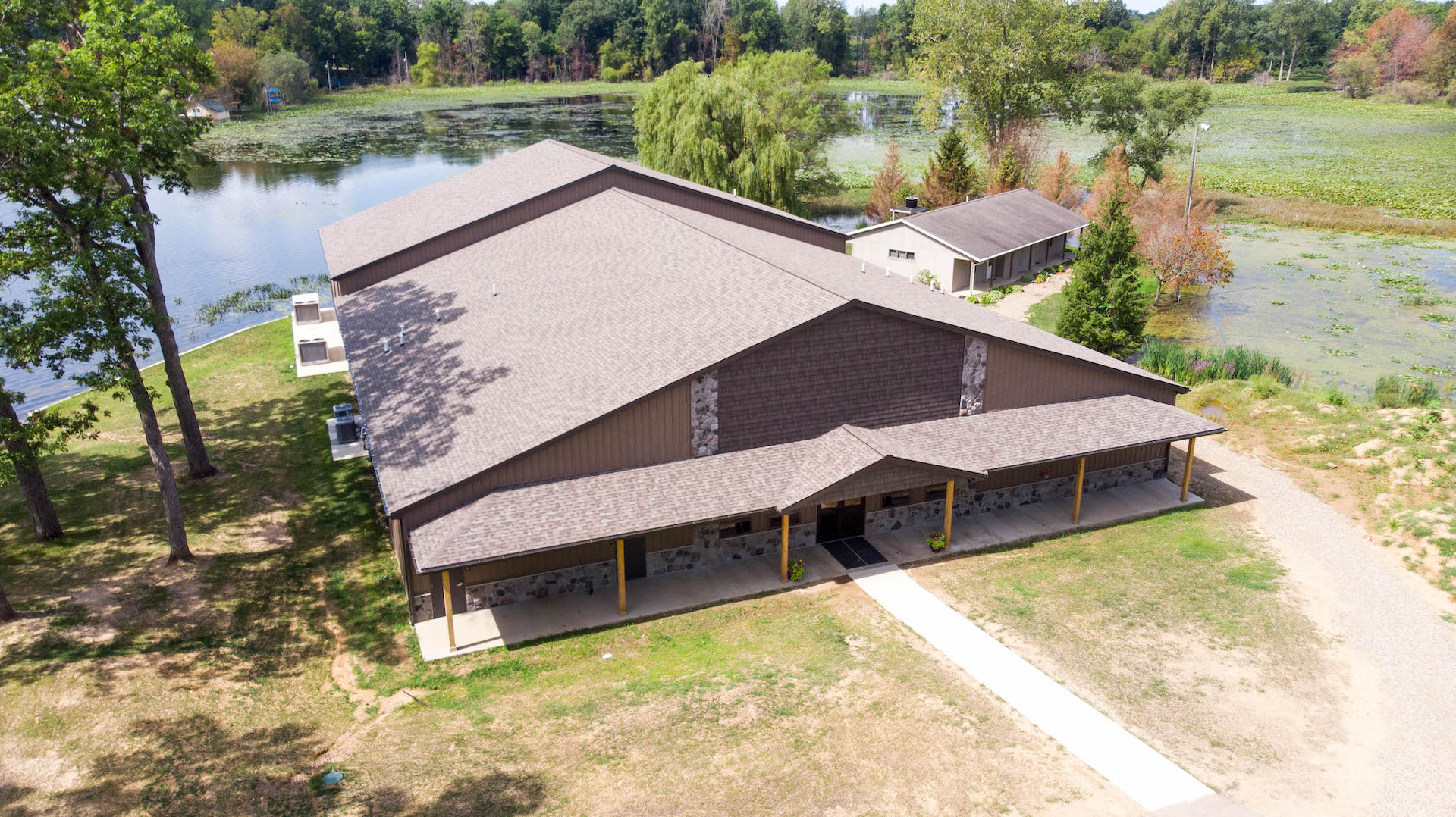 Added 2480 sq. ft. Gathering Room
Added 4320 sq. ft. Meeting Space
Increased Sleeping Capacity
Added Waterfront Restrooms
The Evergreen Project is the newest development in the Keeping Faith Campaign. As part of our sustainability initiative, this project helps us meet the needs of the groups we were previously turning away. For these churches and groups, there is a need for a chapel like meeting space, that is similar to our current chapel, where they can gather and hold their own services.
Evergreen (the old Bunkhouse) is a cabin that is in need of a renovation. It's construction has given us the needed secondary meeting space, and will allow us to serve multiple large groups at the same time. Through renovating this building and adding on this new meeting space, we now are able to accommodate an additional:
10 guest groups (at least) ­per year
Ice Camp beds ­– 32 beds per weekend for 9 weekends
Man Camp beds ­ — 32 beds per weekend for 4 weekends
Women's Retreat beds ­ — 32 per weekend for 2 weekends
Summer Camp ­– 20 beds per week for 9 weeks
Marriage Retreat ­ — 8 beds per weekend for 2 weekends
The resources from this project will provide camp with a new revenue stream and put us on a financial path that prepares Miracle Camp for the next 50 years of ministry. In addition, this project will allow us to have our expenses equal our fees which will allow us to utilize donations to better the guest experience and better maintain our facilities.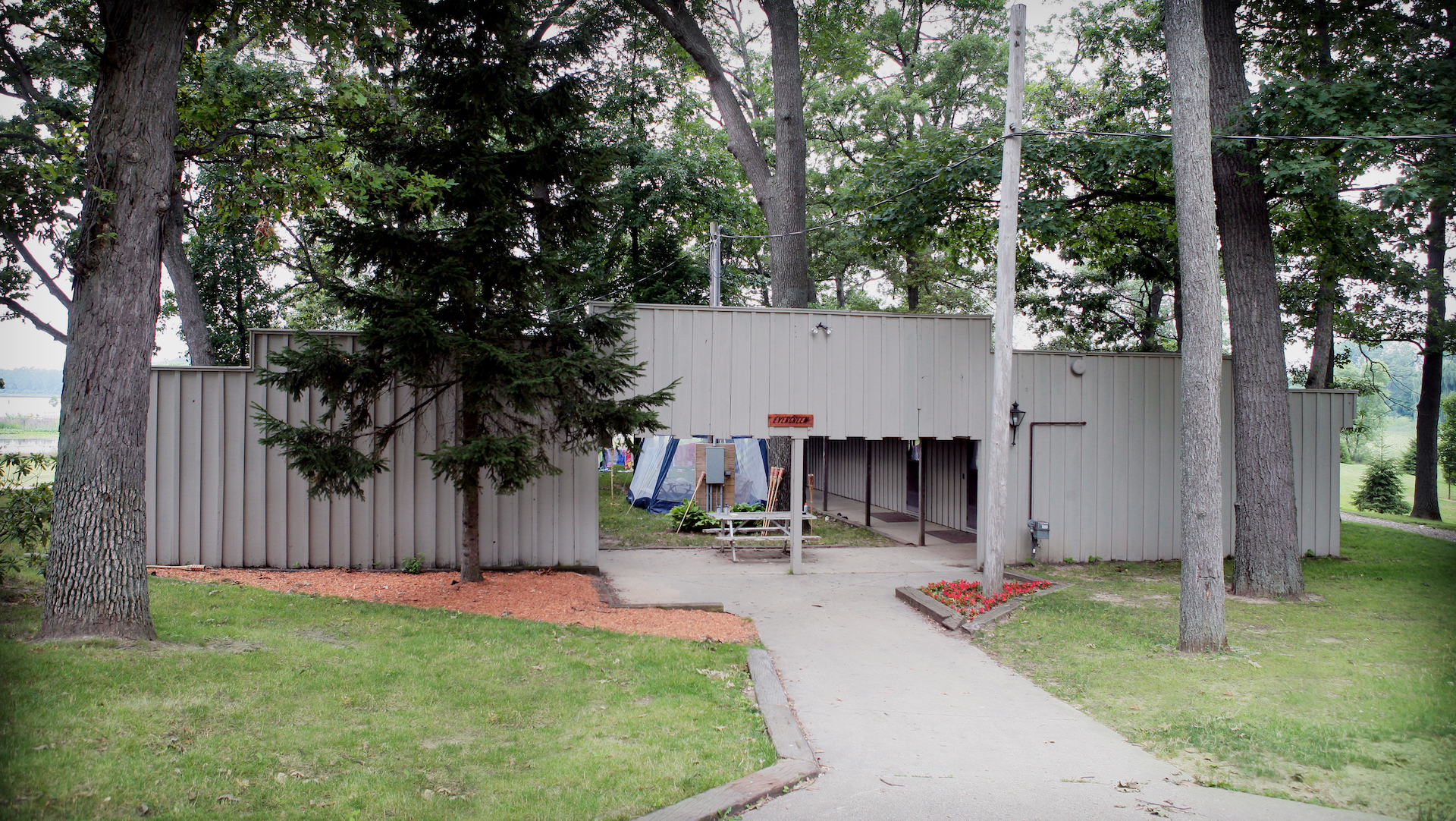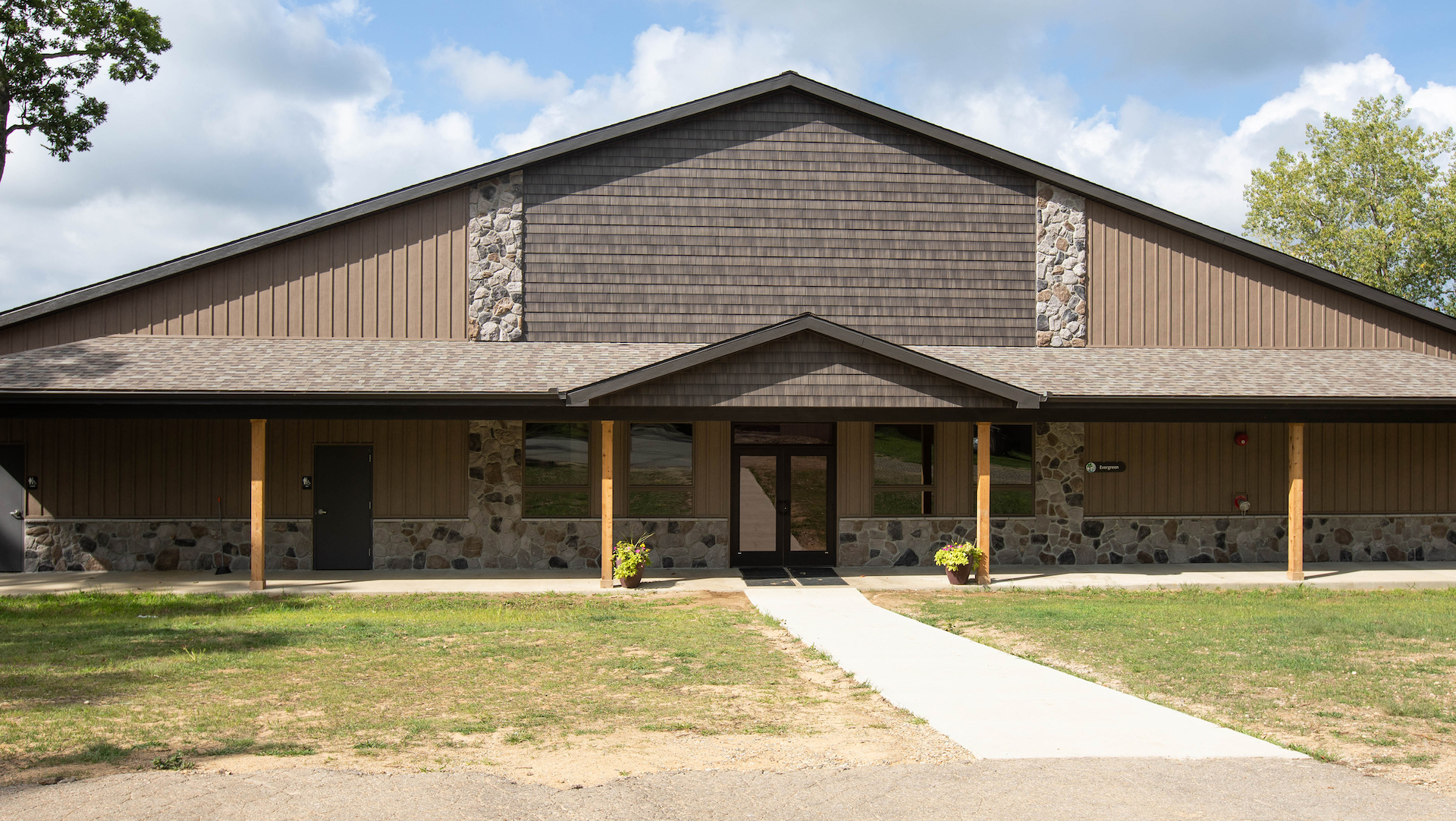 Sleeping Capacity
The number of total beds increased from 48 to 80!
Added Meeting Space
We added a 4,320 sq ft meeting space that can hold up to 220 people.
Interior Gathering Area
An enclosed, 2,480 sq ft gathering area was added for groups to come together.
Private Changing Area
Each cabin now has larger restrooms along with private shower changing areas.
New Waterfront Restrooms
Additional restrooms were added to the outside of the building to bring restrooms close to the waterfront.
Financial Sustainability
Added income from this renovation will allow us to put more money towards improving the guest experience.
Help Us Finish This Project!
Even though construction is finished, we are still needing to pay off expenses from this project. Help us completely fund this project by donating to our Keeping Faith fund!
DONATE NOW!
Can't find what you're looking for?
Let us know!