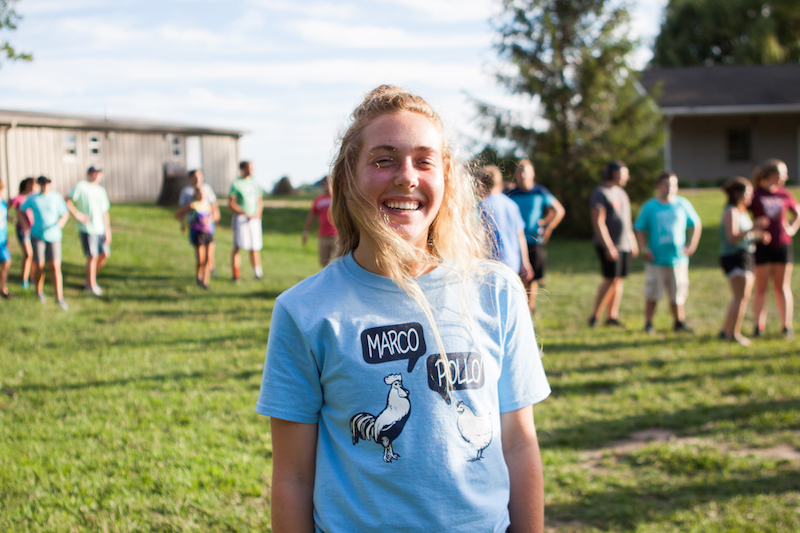 If someone had told me I would be working at Miracle Camp last summer, I would not have believed them. At the beginning of last year, I asked God to break the fears that have held me down for so long and to be able to share it with others. Little did I know that God had a plan in place for me to work at Miracle Camp all along. Miracle Camp encompassed a large majority of the fears that bound me from following the Lord unabandoned. I decided, after much apprehension, to apply. The hardest part, after submitting the application, was waiting and trusting God. I was continually in prayer trying to trust God and believe that Miracle Camp was part of His greater plan. In late March, after hearing a powerful message from Sadie Robertson on anxiety and fear, I received a phone call that I would be an assistant counselor that summer.I felt reassurance and peace knowing that He had it covered all along. He was saying to me "Look, Natalie, I had it planned out the whole time." I doubted what His plan could be when the almighty and powerful Savior, who made the Heavens and the Earth, was plenty capable of creating a plan for my summer.
Last summer God worked in my life in many ways. Whether it involved myself or others, He powerfully worked each and every day. Personally, He helped me break down and overcome the fears that I have been battling my whole life. Only through Jesus has He given me confidence and reassurance to know that I can fully give this battle to Him. As an introvert, He has comforted me in talking to people that I would easily let walk by without saying a word. I am able to greet and brighten other people's day because I know I have the Holy Spirit speaking through me. I do not know about you, but knowing that I have the Holy Spirit to turn to gives me the power to talk to anyone and everyone. I have built many relationships that I cannot even fathom and I'm amazed each day that the Holy Spirit is working and speaking through me.
God has changed me in many ways and I am happy for every single one of them. even though they are painful. He has taught me what it means to have patience by listening to others and waiting. He taught me how to love others even when I want to put myself first. I need to give back to others instead of fulfilling my needs before I consider theirs'. While I have learned all these lessons, I am not perfect and am still working and growing in each of them. I am still a piece of God's handiwork and cannot wait to see how God will work in my life for His glory.
If you would like more information, or would like to apply for summer staff, head to www.miraclecamp.com/summeremployment!