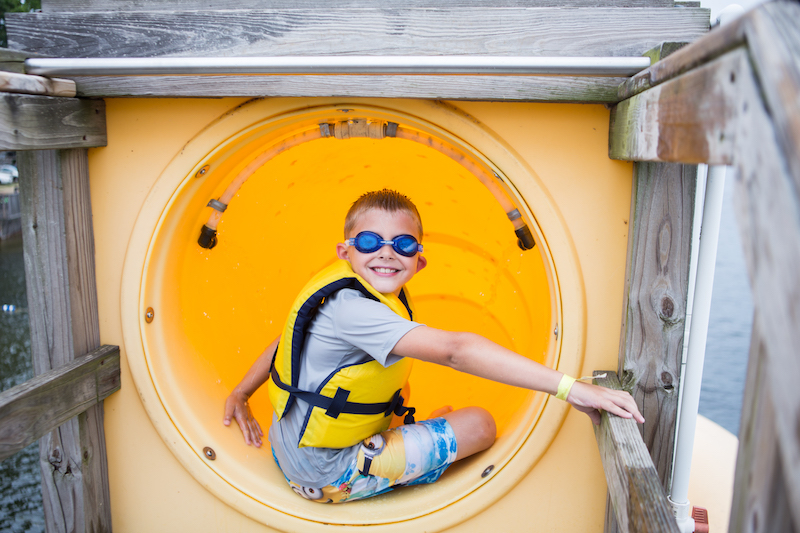 It's a happy kind of sad as the last campers turn the corner out of camp: happy because the past nine weeks have been filled with games, high-fives, deep conversations, new friends, old friends, and so much more. Sad because it is all coming to an end.
Summer has flown by, and this last Saturday we wrapped up our 2018 Summer Camp season. A few weeks of training combined with nine weeks of campers makes for a lifetime of memories. God worked in so many incredible ways this summer, and we were honored to have 1,345 campers in attendance. It is our prayer that each camper takes home what he or she learned and implements that into everyday life.
Our aim this summer and every summer is helping campers meet God or get to know Him better. Each aspect of Summer Camp pointed toward this and uniquely displayed it in different ways. Our Program Director, staff, and Program Office leaders ensured that camp ran smoothly through logistics so that campers would be safe and have the opportunity to see Jesus. Our Cabin Leaders modeled the love of Jesus as they connected one-on-one with each camper and led the cabins, creating a mentor relationship. Assistant Cabin Leaders helped Cabin Leaders facilitate discussions, worked different activities throughout camp, and modeled hospitality of Jesus as they connected with campers. Camp Aides stepped into their role of coming alongside the Summer Staff and reaching out to campers while developing leadership roles. These descriptions merely scratch the surface of the effort and energy put forth by each staff person involved.
Though the quieter campus now echoes a reminder of the absence of campers and Summer Staff, we are filled with gratitude. We at Miracle Camp are incredibly thankful for each camper who spent a week of their summer with us, and the parents and churches who made this possible. From blobbing to ziplining, campfires and meal times, high-energy games to stronger friendships and great cabin discussions, this has been one amazing summer. We hope the impact of this summer carries over into everyday life. Most importantly, we give thanks to God who has given us this place and the resources to share with you.
To find out more about Summer Camp, click the button below!