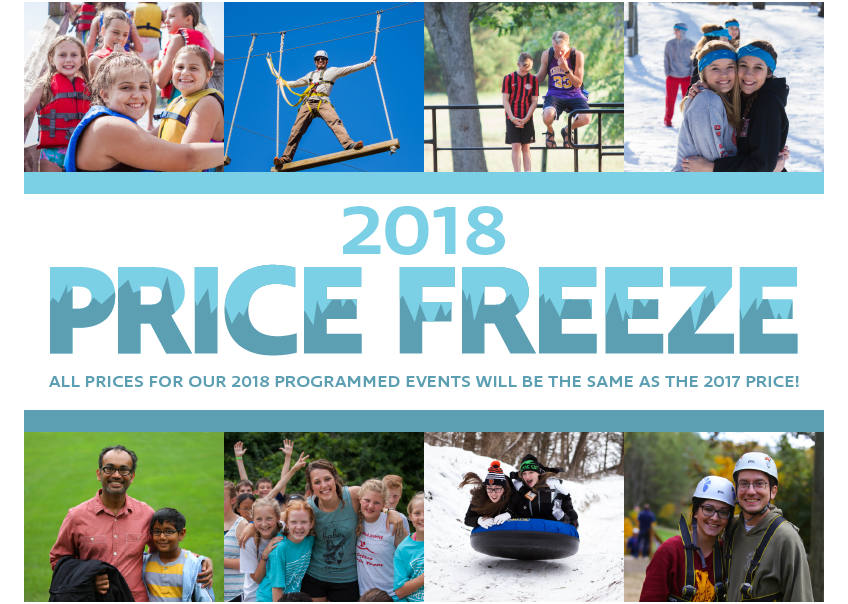 Because of your continued support and generosity, we are able to freeze the 2018 prices for all programmed events! This means that the prices for the 2017 programmed events will be the same in 2018!
We want to see as many guests come to camp to hear the message of Jesus Christ as possible and this price freeze is just one of the ways we are trying to provide more opportunities for guests to be able to come.
For more information on any of our events, visit www.miraclecamp.com!