Sarah grew up with several hometowns. Living in the Dominican as a child, moving to the Basque Country for her more formative years, and coming back to live in Fort Wayne, IN has given her a rich heritage of culture and lifestyle that she's picked up over the years. Her parents serve with the FEC Basque Initiative and that gave Sarah the opportunity to grow up overseas and do life with the Basque people. Though she is American, she considers herself Basque in a lot of ways. Her deep roots there have planted a desire in her to move there again one day.
When Sarah was back in the states for college, she served at Miracle Camp and Retreat Center. It was during these years on summer staff that the desire to serve overseas was enhanced. It was also during her summers there where she met her husband, Kris. (Who doesn't love a good love story?) The two became friends, but it wasn't until after their summers at camp and years in college that their friendship really developed. Sarah returned to camp as an intern. Her desire was to begin her ministry in a place that was familiar. She hoped for people to hold her accountable, encourage her to grow, and challenge her in ways she needed to be. It was spending that intentional time at camp where Sarah felt called to full-time ministry.
This whole time, Kris was at grad school in Texas. The two remained friends but didn't begin dating until later. Sarah ended up going back to Basque Country, but the two knew they wanted to get married. Kris was getting a full-time job at Miracle Camp and Sarah felt like that would be a good place to start their marriage and family. The two lived at camp while Kris worked there. This was such a good environment for Sarah to begin investing in people. One thing she told us is that Miracle Camp showed her how to "be in people's lives and to have friendships that matter."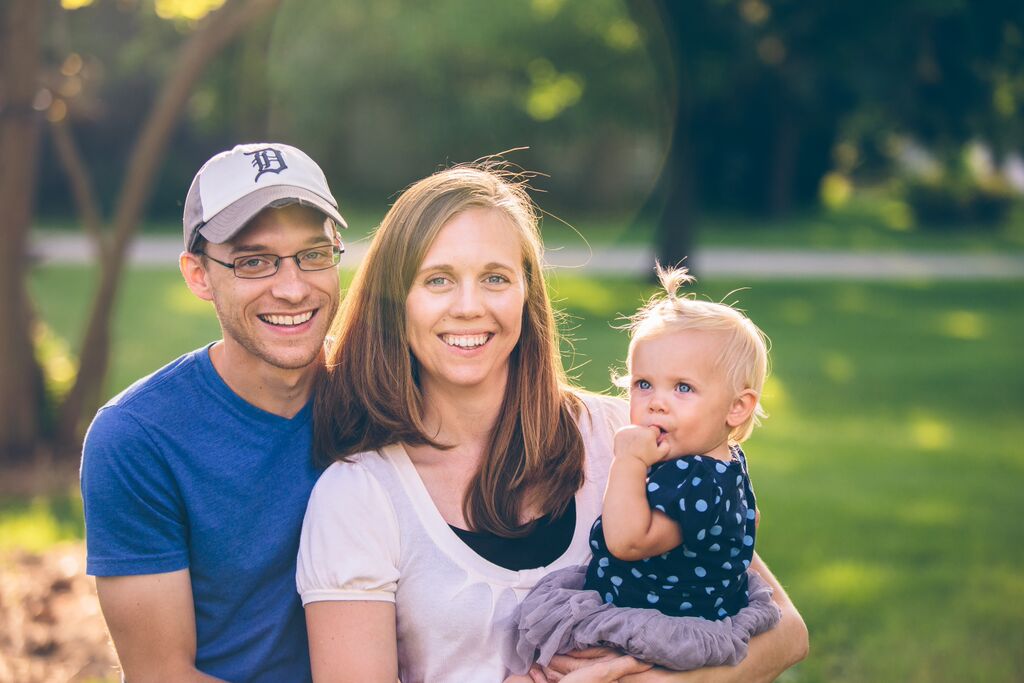 The two are now faithfully serving at the Lawton FEC church down the road from camp. Though they are no longer at camp full time, it was through their years there that launched them into full-time ministry. Kris is the youth pastor at Lawton and Sarah meets regularly with the girls from the youth group. The two are leaving a lasting impact on youth in the area while teaching them what marriage and family looks like, while living out the gospel mission. Kris and Sarah are excited to see where the rest of their journey will take them. Hopes of going back to Basque Country linger, but for now, they are being faithful and obedient where God has them.
It's exciting to think about Maddi and the story she will have growing up. There's no way of knowing where the Lord will take her or how she will be used. She probably won't even remember spending the first year of her life at Miracle Camp and the next few growing up down the road. She will, however, have parents who were deeply impacted by the ministry of camp. She will have people in her life who love her and know her because of the friendships her parents have made. She is the next generation of life-change and we are excited to see what the Lord has for her.