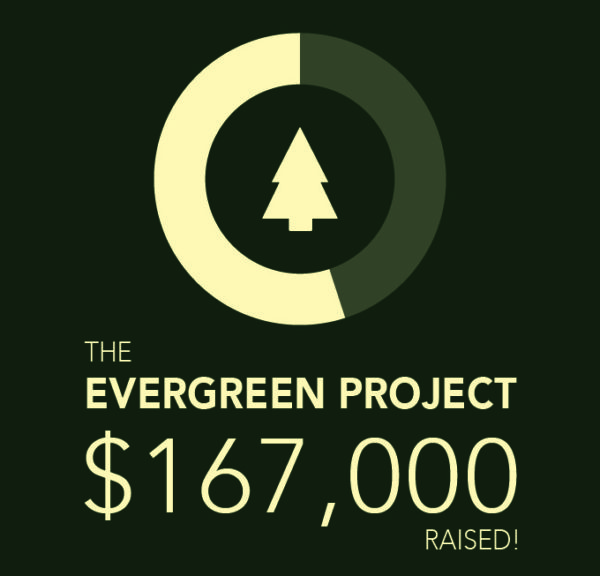 Thank you 167,000 times over!
It is through your generosity that we were able to raise $334,000, during the month of December, for the Keeping Faith Campaign. We received $167,000 from individual donors that was matched by another devoted friend of camp. Your generosity is evident and appreciated.
I am humbled by the faithfulness of God's people. I am humbled by how God uses this place to aid the local church and further His kingdom. The work that is done here is because of faithful friends like you.
For us, there is no greater calling in this world than preaching Jesus, living Jesus, loving Jesus and worshipping Jesus. When Jesus is the main focus and impacts a life, the ripple effect is immeasurable.
In the long run, the Keeping Faith Evergreen Project provides us with the opportunity to become financially sustainable by increasing our income so that it matches our expenses. This, in turn, will allow us to focus our donations on facility upkeep, the guest experience, maintaining affordable programmed camps and improving the campus.
You can still help. Every donation counts. We have until the end of 2017 to raise another $133,000. Funds that can all be matched!
As you reflect on how God has impacted your life, and thousands of other lives, please prayerfully consider joining us in this mission with a financial gift and/or volunteering your time to help construct this project. Your gifts help us share the hope that is found in Jesus, impact lives for the Kingdom, and strengthen the ministry of the local church.
Our ministry depends on the generous support of churches and individuals.
Thank you for responding with joyful generosity!