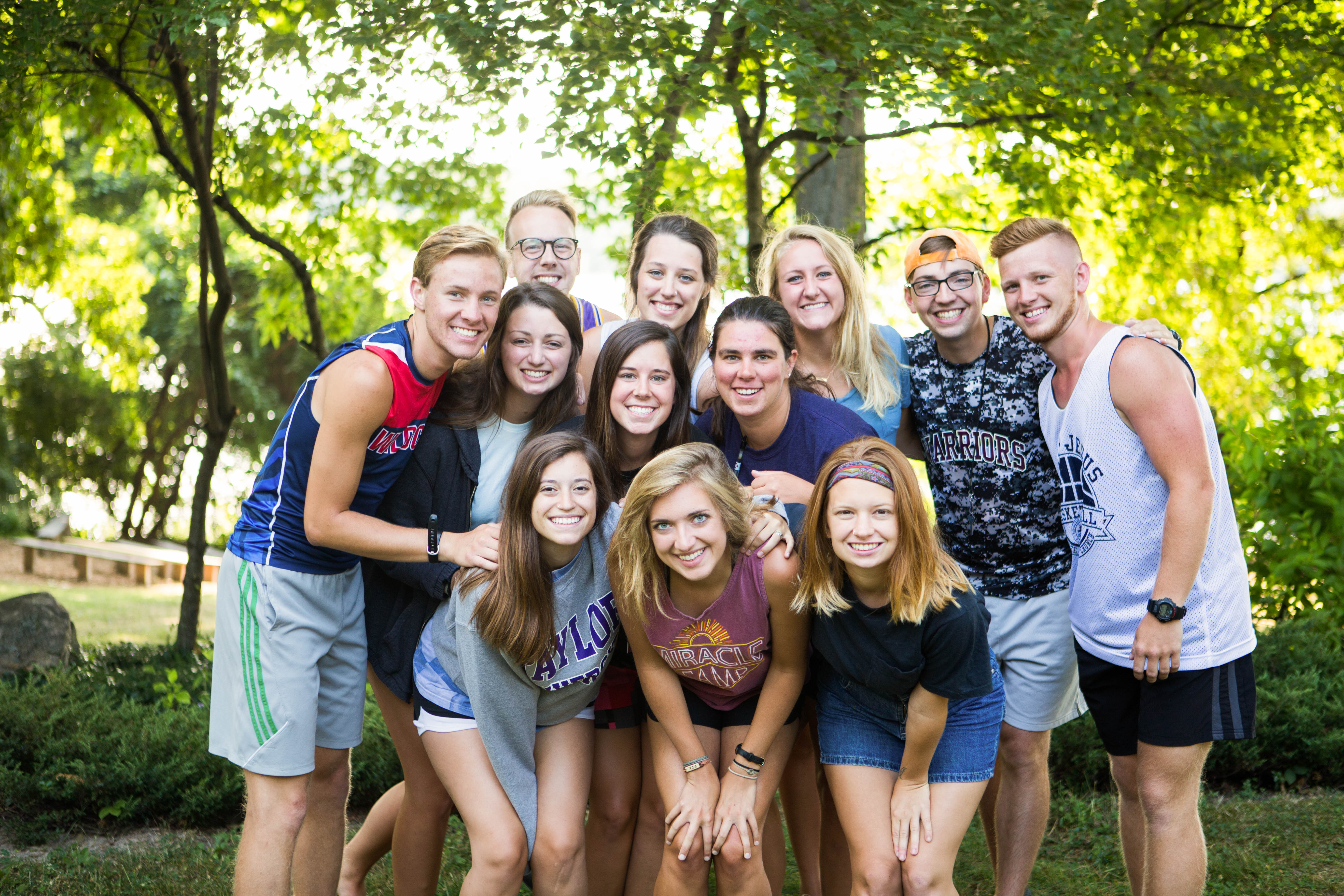 Planning details is both necessary and important, but when you work in an environment like Summer Camp, flexibility is a key part of the job description, especially for Olivia Gramling. She is one of two Assistant Program Directors for Summer Camp, serving alongside 11 other Program Office (PO) staff members. Her role is difficult to describe because essentially her job is to make everyone else's job easier. She works to pick up the pieces to make sure the other staff can accomplish their jobs.
The PO is responsible for running Summer Camp. With this team, leadership is the focus as they plan Summer Camp along with Eric Rupp, the Program Director. Additionally, they serve by helping other staff members, coming up with ideas, and more.
Planning Summer Camp is no easy undertaking, and while the groundwork begins months in advance, much of the preparation takes place onsite. Officially, the PO members spend a week of intensive training before the rest of Summer Staff arrives for two weeks of training. Orientation is a large part of this time, as well as getting familiar with the team and the flow of camp. During this week, the brainstorming begins to form the big picture. "It all comes together when you're together," Olivia says. "You work off of each other."
A typical day for the PO varies depending on the circumstances, but there is a general structure. They meet every morning to get on the same page and determine who needs help with what activities. The day is a mix of planning schedules for the next week, facilitating the current week, setting up and tearing down, and being available for any changes that arise. These regular assignments create a routine for the PO.
Olivia describes Miracle Camp as her "second home"; she began attending as a second grader and never missed a year. She heard about Camp through her friends and her church that is affiliated with the FEC. After participating as a camper, she became a Camp Aide, then a Summer Staff member before joining PO, making this her second year serving as Assistant Program Director. Olivia's position fits her well because she enjoys the behind-the-scenes work and her love language is acts of service: "I get to minister to the staff, who ministers to the kids, and that's what I want to do in life." After this summer, Olivia will begin a year-long fellowship at Sky Ranch in Texas.
"When you're hired at Miracle Camp," Olivia goes on to say, "you know that everyone is here for the same reasons, especially on PO. We're all in similar walks of life, figuring out our faith together, and I value that a lot."
The other Program Office staff members are:
Tanner Young – Activities Coordinator
Gabe Short & Olivia Gramling – Assistant Program Directors
Natalie Hoffmire & Jason Kimball – Head Male & Female Cabin Leaders
Lyndsey Rupp – Videographer
Jacie Smeltzer – Photographer
Annie Niedeck & Brett Holder – Camp Aide Coordinators
Mallory Tyree – Chapel Coordinator
Ellie Rupp – Health Assistant
Sarah Faivre – Head Lifeguard
If you would like to find out more about Summer Camp employment, click the button below!