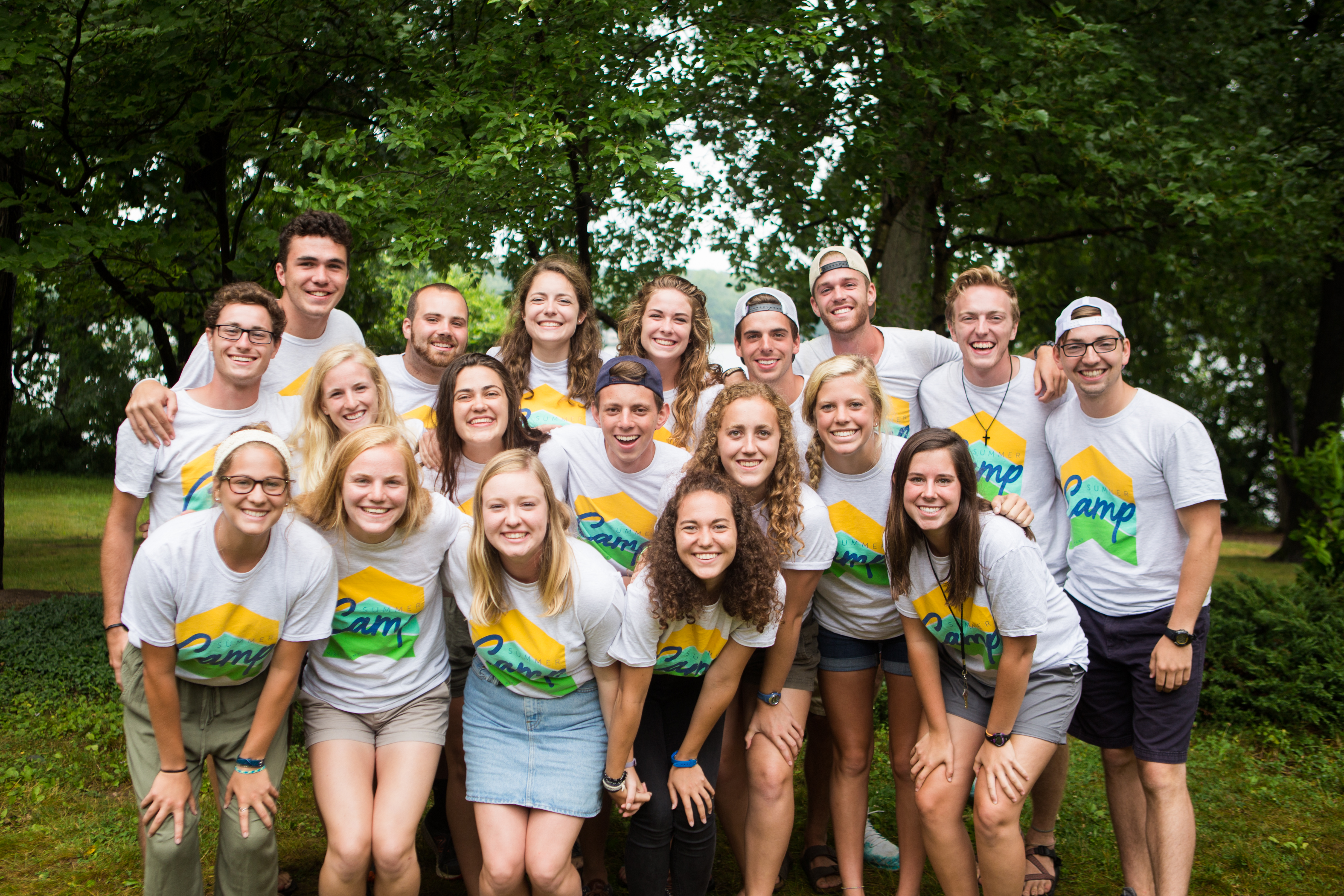 Meal-time chants. Dodgeball. Team-building. Afternoons on the water. Reading and reflection time. Worship and soaking in speaker messages. All these contribute to the familiarities of Summer Camp. The general structure sets the rhythm even though every week looks different from the next. "So much can happen inside each week," Cabin Leader Kendall Miyakawa says. He enjoys the balance of an incredibly fun week while also leading the kids spiritually.
This summer is Kendall's first experience with Miracle Camp. Born and raised in Indianapolis, he also spent seven years in Thailand, and considers both places his home. One of his high school teachers grew up coming to Miracle Camp and told him about the opportunity. Kendall is currently a sophomore at Taylor University, which is where he met several people who spent their summers at Miracle Camp. He discovered more details about working here from a friend and applied to be a Cabin Leader.
Now he's about to wrap up a full summer of camp, reflecting on his time here and recognizing how God has been working: "I've had to learn a lot about finishing up one week, having expectations for how the next week is going to go, and learning to drop those." Realizing that each camper comes with a different background and worldview, a large part of being a Cabin Leader has meant discovering what each camper needs and learning to connect in the best way, rather than walking into a week with a set plan. "You never know what direction a camper's heart will go," he notes. As a Cabin Leader, you need to "be sensitive to how the Lord is working inside each of your campers and do your best to meet their needs."
The Cabin Leader role encompasses many aspects with one focus: pointing campers to Jesus. Miracle Camp trains each Cabin Leader to share Jesus, and weekly meetings occur to aid in that training and pray for opportunities to utilize it. This not only directly impacts the campers, but the Cabin Leaders get to carry that training over to relationships outside of Camp. As Cabin Leaders interact with campers, they are reminded to model the hospitality of Jesus. They embody this by connecting through one-on-ones, which are intentional times spent with each camper. This time is built into the schedule to listen to individual needs of the campers and speak the truth of Jesus over their lives. For Kendall, this involves asking questions and getting some perspective. He looks for relevant ways to share the Gospel as he listens to the Spirit for what each kid needs to hear.
Cabin Leaders begin their day with team prayer and personal devotional time. They implement their training as they pour into their campers by reflecting on chapel sessions, playing hard in games and activities, laughing together at meals, and meeting for one-on-ones. Sharing the gospel directly may not always happen, and Cabin Leaders may not see campers meet Jesus for the first time, but the training helps them prepare for those moments and glorify Christ through their actions. Kendall enjoys facilitating cabin discussions and seeing the campers invest in and encourage each other. One of his favorite parts of Summer Camp is seeing how campers arrive on Sunday and where they are when they leave on Saturday – the transformation that takes place. Cabin leaders have a unique front seat to the work God is doing in each of the campers. Miracle Camp is grateful for each Cabin Leader and their energy, intentionality, and servanthood as they exemplify Christ.
To find out more about becoming a future Cabin Leader, click the button below!