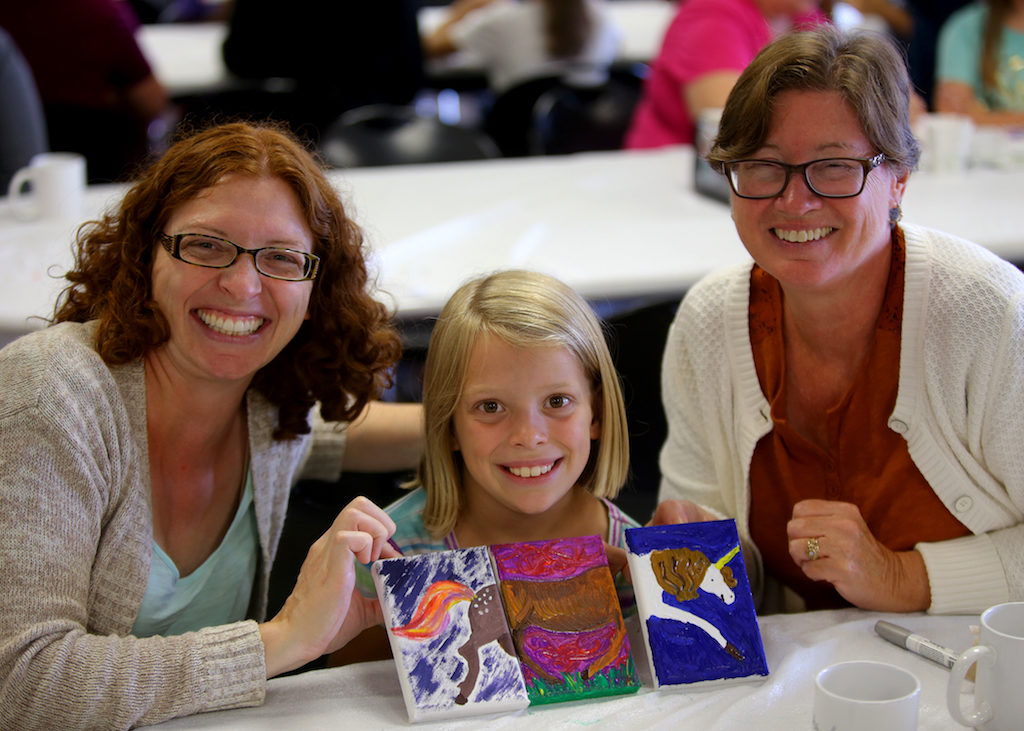 Our annual Mother / Daughter Retreat is quickly approaching and we are so excited to offer many new things as well as a lot of your favorites to the retreat this year! One part of Mother / Daughter Retreat that we are particularly excited about is the crafts we will have this year! Here are some of the crafts that you as moms and daughters can do together this year:
DIY Canvas Journal – Work together to create a personalized spiral journal for 2!!
Wood Round Plaque – Using chalkboard paint, you can make a unique craft that you can use on all kinds of occasions!
Handprint Frame – Moms and daughters can make a beautiful painting of your daughter's handprint inside your own that you will remember for years to come.
Mother / Daughter Canvas – Work as a team to create two (or three, if Grandma comes) canvas creations that come together to make one amazing masterpiece.
All of these crafts are available for no additional cost during this weekend! If you would like more information on this year's Mother / Daughter Retreat, or if you would like to register, visit www.miraclecamp.com.