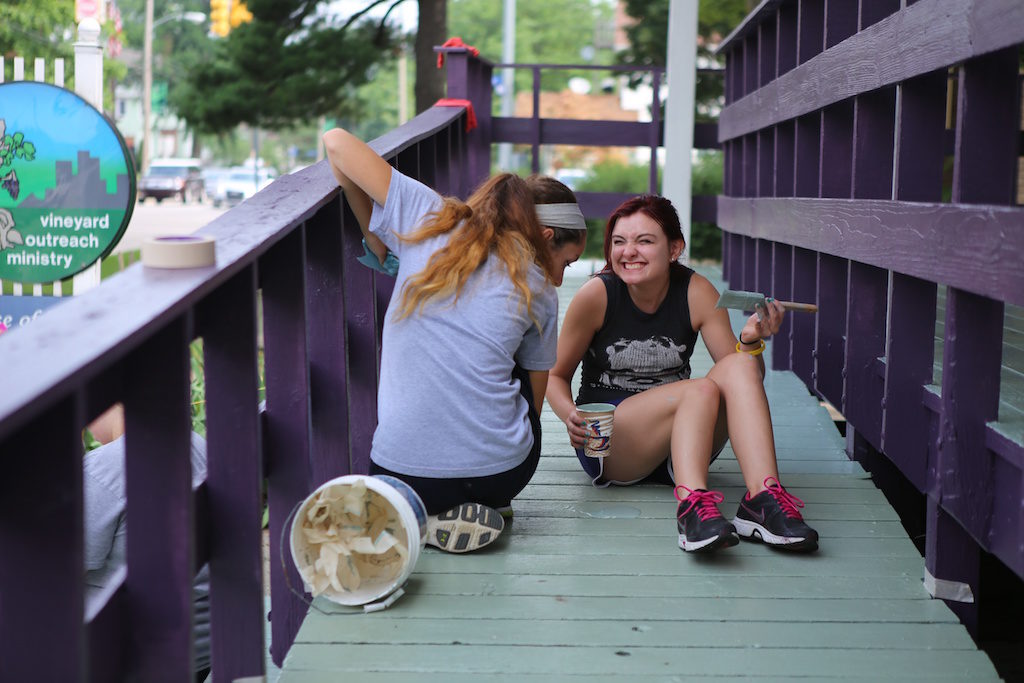 Even though it's only October, we know that your youth group is already planning next summer. If you are looking for an awesome service trip or missions trip here in the U.S. for your youth group, our Shake-Up Kalamazoo program might be what you're looking for!
Shake-Up Kalamazoo is a youth service programed designed to teach junior high and high school students the value of having a Christ-like life. Shake-Up  gives students the opportunity to serve the Kalamazoo community while also sharing their faith with others. In the evenings, students will return to camp for worship, teaching, and debriefing while also participating in different camp activities such as the blob, waterfront, zipline, and high ropes.
If you would like to know more information about Shake-Up Kalamazoo, or if you would like to register your youth group for summer of 2018, you can visit www.miraclecamp.com/shakeup/.