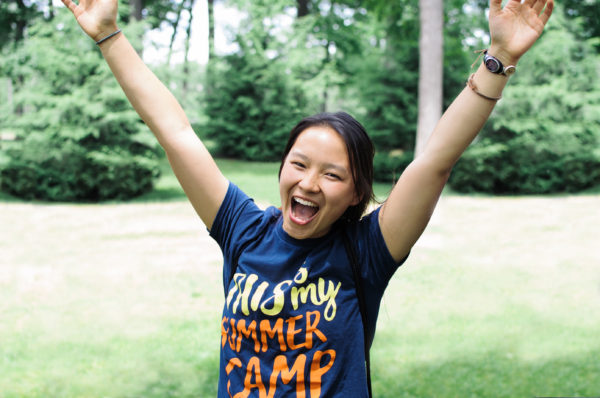 If you read my earlier blog post, you were able to see how much I enjoy summer camp. Now that I am the Youth Retreat Director here at camp, I have the privilege of hiring around 50 Christian college students who come from all around the midwest, including Ohio, Indiana, Illinois, and Michigan. Being on summer staff for four years, I know that these summers can be very impactful in the lives of the staff.
Here are three things that working at Miracle Camp showed me:
1. GOD'S HEART
God loves his creation and finds immense pleasure in demonstrating love to that which he made—especially man, who he created in his own image. He loves and blesses his people in hopes that they go and be a blessing to others. Working at Miracle Camp, I was able to be a blessing to fifty other staff members all summer as well as countless kids each week. I did this by spending time with others, valuing them, and encouraging them in their faith. In turn, I was blessed immensely by other staff pouring into me and campers teaching me things by the questions they asked or the encouraging things they said to me. It was a beautiful representation of how God designed people to work together in community. As one of my professors taught me: God brings people together so that he can bless them and so that they can bless each other!
2. WHO AM I?
Working and living in a God-fearing community made me secure in my identity in Christ. On top of that, I learned how God shaped and gifted me differently than others. I am good at organization, details, and creative thinking—and I used those to glorify God at Miracle Camp. I grew in my confidence and ability to engage in public speaking by leading devotions for campers and explaining camp games. I loved the ministry of camp and the campers I got to interact with—and God used some very specific conversations to affirm my call into ministry!
3. REAL-LIFE SKILLS
Each week the full-time staff at Miracle Camp and countless parents entrusted me and the rest of the summer staff with their children. We were responsible to keep kids safe, help them enjoy all the fun that camp has to offer, and most importantly, help them grow closer to God. I learned so much about discernment, using good judgement, and responsibly exercising authority; skills which have helped me grow as a leader and prepare me for the work I am doing today. In addition, I also learned how to communicate with my peers, resolve conflict, and work as part of a team. I feel confident in saying that Camp equipped me with these skills better than any internship ever could.
Check out this video to see a glimpse of what a week of summer camp is like!