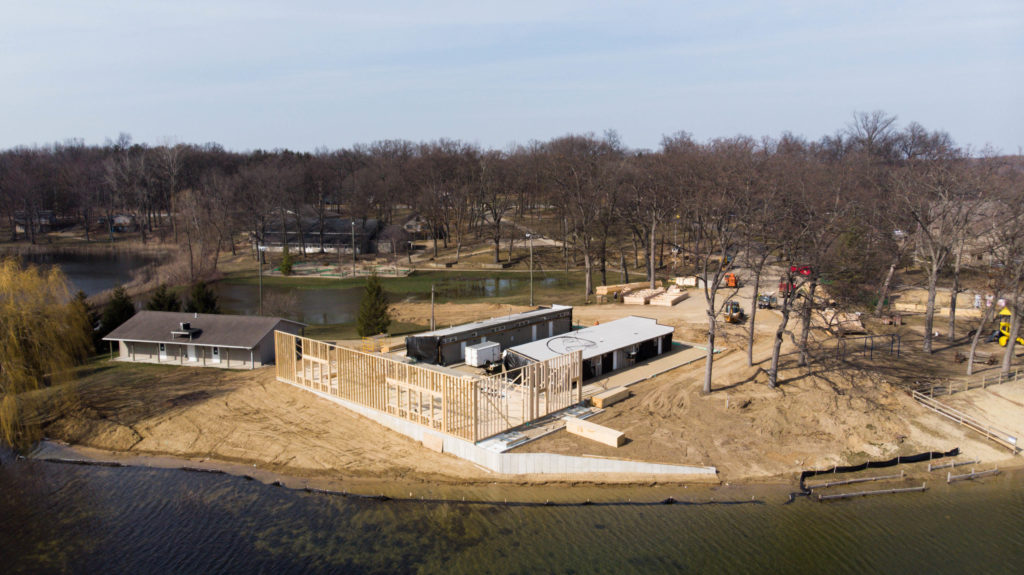 The renovation of the Evergreen Project is coming along well! We want to share with you a little of what is going on right now!
Before Christmas, concrete footings and walls were poured for the entire perimeter of the building. The large steel beams and I-joist were also set in place for the new meeting room floor. This spring, our maintenance team and contractor have been hard at work continuing concrete foundations for outside door stoops and porches and large HVAC unit foundations as well as part of the inside floors between the cabins. We also have just begun putting up the wood framing for the perimeter walls and roof trusses and enclosing the building! It is so exciting to see this building be transformed and we look forward to being able to serve our guests better through this renovation!
If you would like to know more about the Evergreen Project, or our Keeping Faith Campaign, click on the button below!