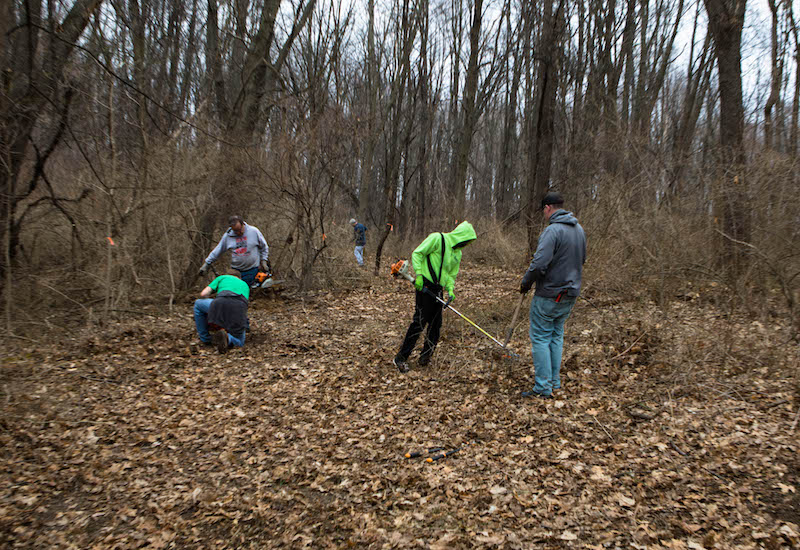 It's been a couple weeks since our final Man Camp work day of this year. We are so thankful for the men who volunteered their time and energy to help make Miracle Camp an even better place.
New Hiking Trails: One of the biggest projects that the men worked on was creating hiking trails on the new land that was purchased a couple years ago. The men spent hours clearing brush, sticks, and thorns to make wide trails that our guests are now able to enjoy!
Cleared Area for Paintball Course: In addition to clearing lots of trails, some of the men took on the task of clearing a large area as the new location for our paintball course. This new area will provide a larger, more enjoyable space for our paintball games.
Whitewashed Walls in Game Room: Our game room now has a brighter feel! We hope this improvement will continue to support the smiles and laughter of our guests who enjoy this space.
As always, we are so grateful for the help we receive from our faithful guests and supporters. Miracle Camp wouldn't be the place it is without your generosity and contributions and we thank you for supporting us in creating a place where the gospel can be preached to more and more people every year. For more information on how you can get involved, or the projects we are working on now, click the button below!