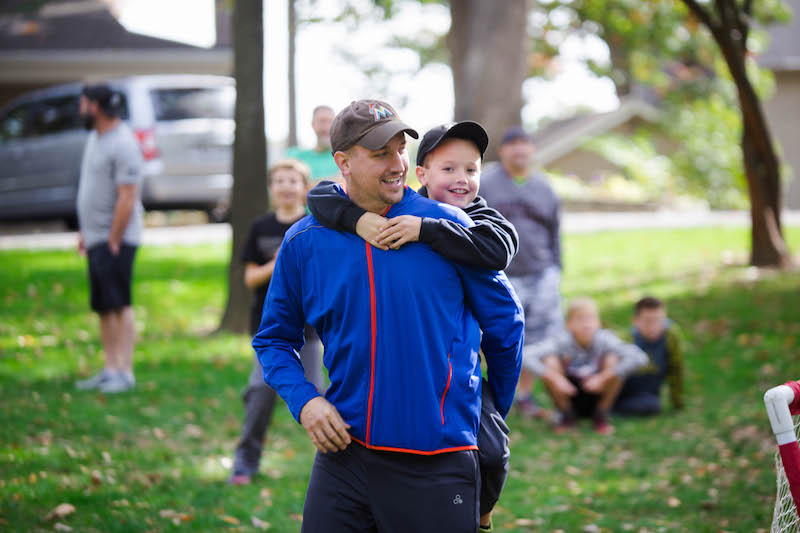 We're so excited to see all the dads and sons who will spend a weekend with us next month! Having quality, unrushed time with your son can be a challenge in today's busy world, and Miracle Camp has created a retreat specifically designed for dads and sons to get away together and connect.
Our Father Son Retreat is coming up on October 5th – 7th. Dads with a son in grade school (K-6) – this weekend is for you! Come enjoy time with your boys away from the busyness of schedules and everyday routines. We have a ton of activities planned for you to connect with your son, including paint ball, zip line, archery, dodgeball, BB guns, and so much more.
While you play hard and laugh together, this time is a great opportunity for you to challenge your son spiritually. Grow in Christ together through sessions with our speaker, Dan Crist. Enjoy a time of worship led by Jon Hayes. We pray you and your son have great conversations about life as you spend time in the Bible together and reflect on what God teaches during this weekend.
You and your son plus games, worship, fun, and a weekend away at Miracle Camp – take advantage of this incredible retreat!
To find out more details and register, click the button below!