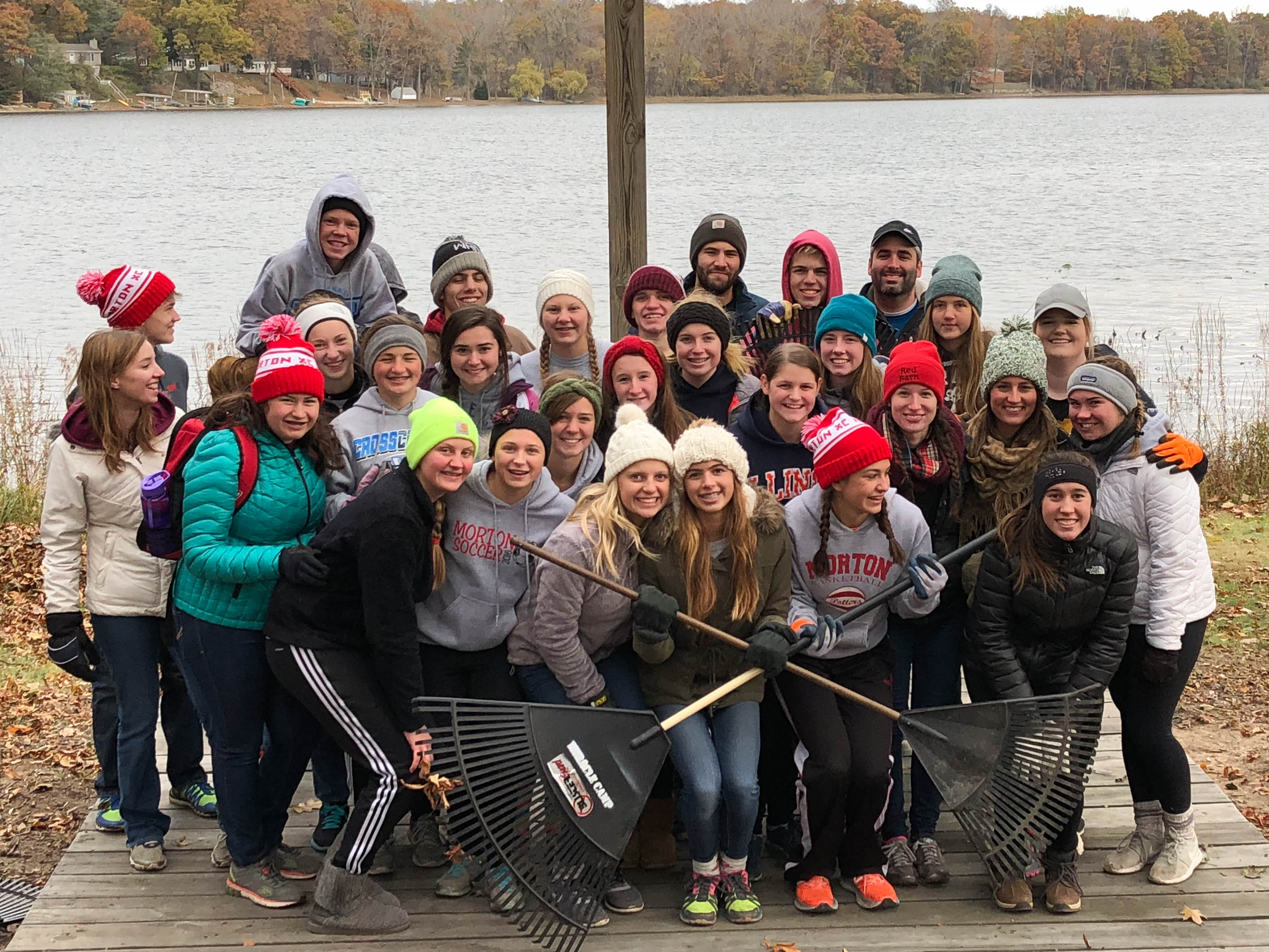 Every person has an opportunity to portray God's love in a unique manner. He has gifted everyone differently for a purpose, and when those gifts are applied, God's glory and kindness emanates through His creation. Those who seek to glorify Him through their talents and abilities as they serve not only demonstrate His light and love, but also receive joy that comes from participating in Kingdom work.
This is the epitome of volunteers at Miracle Camp and why we believe they are so valuable. From the paint on the walls to the flowers in the ground to the shingles on the roof, volunteers have played a part in nearly every aspect of our facility. This means that the kids who attend summer camp, guests that book a weekend, or families at our programmed events get to experience the end result of what was once a volunteer project.
Volunteers contribute largely to make Miracle Camp what it is today. Their astounding work is what allows us to operate at our highest potential. Volunteers fall in the same category as our maintenance and housekeeping staff in that they are the hands and feet of the unseen, hard work. The work they do is rewarding in a multitude of ways. Not only do our staff and guests benefit from their contributions, but volunteers themselves get to see the positive changes that happen because of them. Several times a year, volunteers come repeatedly because they enjoy the opportunity to serve. We have those who visit regularly to help with landscaping, maintenance, or any projects they can find. Also, many of our Summer Staff members come back to volunteer for Ice Camps, just for the sheer joy of participating in the mission of Miracle Camp.
Our volunteers remind us of Paul's words in Scripture: "Let each of you look not only to his own interests, but also to the interests of others. Have this mind among yourselves, which is yours in Christ Jesus, who, though He was in the form of God, did not count equality with God a thing to be grasped, but made Himself nothing, taking the form of a servant, being born in the likeness of men" (2:4-7).
This mindset is what our volunteers assume as they exemplify Christ, sacrificing their time and energy to be a part of the big picture of what God is doing through Miracle Camp. They selflessly give and do what they do for others and to glorify God. Hundreds of guests are in and out of our campus every month. As volunteers use their gifts and abilities, their impact goes deeper than many realize.
Whether it is utilizing your green thumb in landscaping, operating your handywork skills, or applying your knowledge of computer networking, there are many practical ways you can get involved. As the Evergreen Project comes to a close over the coming winter months, the specific construction skills listed below are in high demand. Remember to click the link at the bottom of the list to sign up for our volunteer database, and stay tuned to your inbox for work crews organizing on weekends coming soon!
Concrete forming/Finishing
Drywall hanging/Finishing
Cabinetry/Countertop installation
Electrical
Plumbing
HVAC
Framing
Roofing
Finish carpentry
Painting
Landscaping
Spring cleaning
Leaves/Stick pickup
Pressure washing
Computer Networking/IT
Welding
Other applicable skills
If you are interested in volunteering with us, click the button below and fill out the form to sign up!