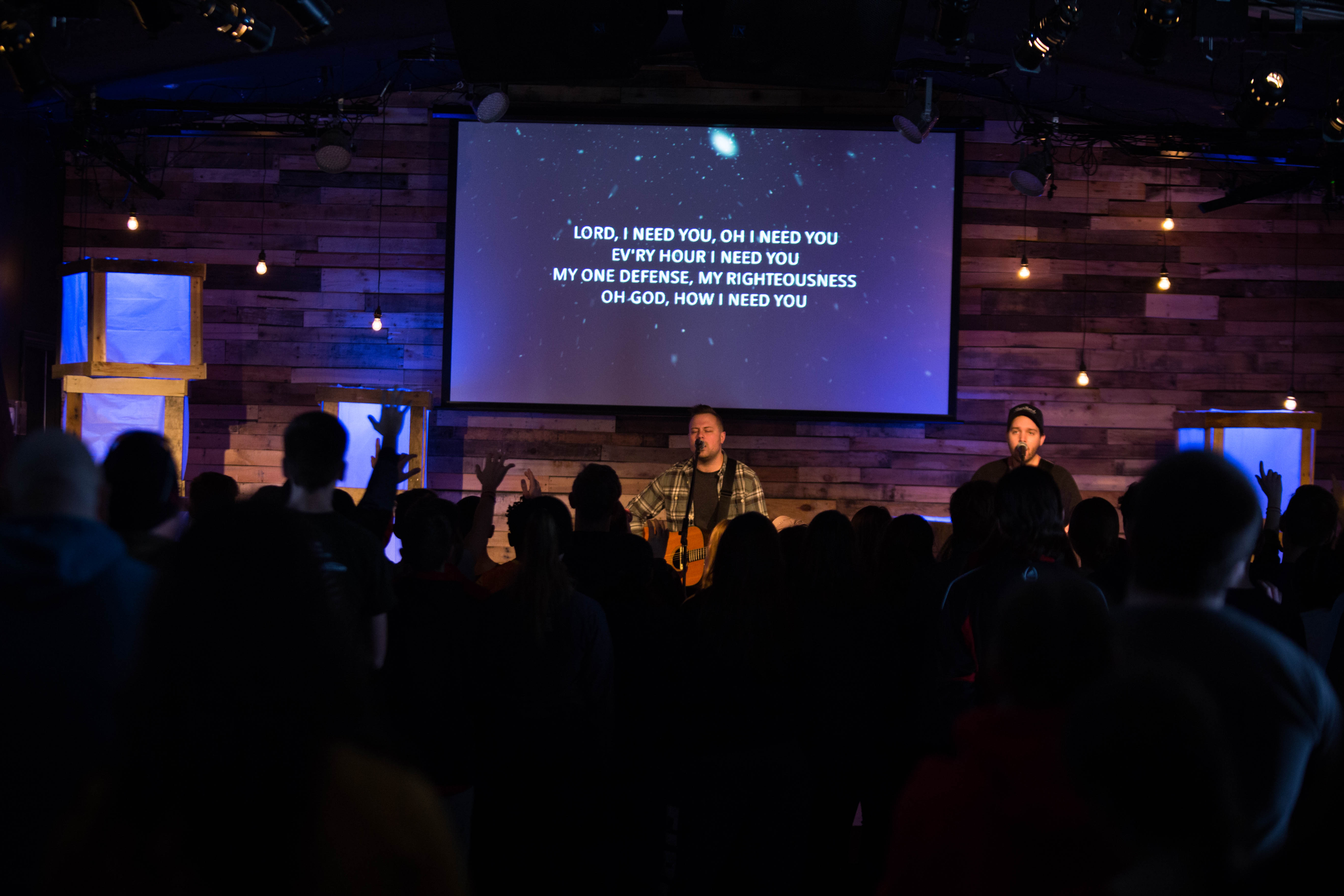 Oakwood Chapel. The heartbeat of Miracle Camp. The spiritual gathering space for each camper, be it youth during Summer Camps and Ice Camps, church groups throughout the year or families during retreats. Inside this sanctuary is where fun icebreakers introduce new friends with laughs of joy, fellowship occurs as groups grow closer to the Lord together and lives are changed as messages impact listening ears with His grace and unconditional love.
Much more than a building, the chapel is a space where God works and people respond. Our mission of facilitating life change by helping people grow closer to God is transmitted from the chapel stage. A critical tool for the each chapel session is our audio and visual technology. High quality audio and video elements are essential to providing the best experience for our guests. While we are thankful for our current setup, it has aged beyond a normal life cycle and is overdue for a replacement.
Thankfully our time of need has been met with a great end of year opportunity. The Lord has provided a matching gift opportunity for the end of 2018, enabling a contribution toward the chapel audio and video needs to go even further!
In today's fast paced culture having adequate audio and video for a gathering space ensures that the message is prioritized and distractions are minimized. Giving our highly skilled guest speakers and bands the right tools to play their role allows us to continue bringing in gifted communicators. In our team's effort to be good stewards of the prayer and planning invested in our chapel gatherings, we are convinced this is the single biggest replacement ask we could have to immediately impact ministry in 2019!
A new audio and video setup in Oakwood Chapel will provide our team with the tools needed to transport our guests from a world full of distractions and interruptions to a peaceful environment where they are free to focus, worship, and open their hearts and minds to God. Please give before the end of the year using the link below!