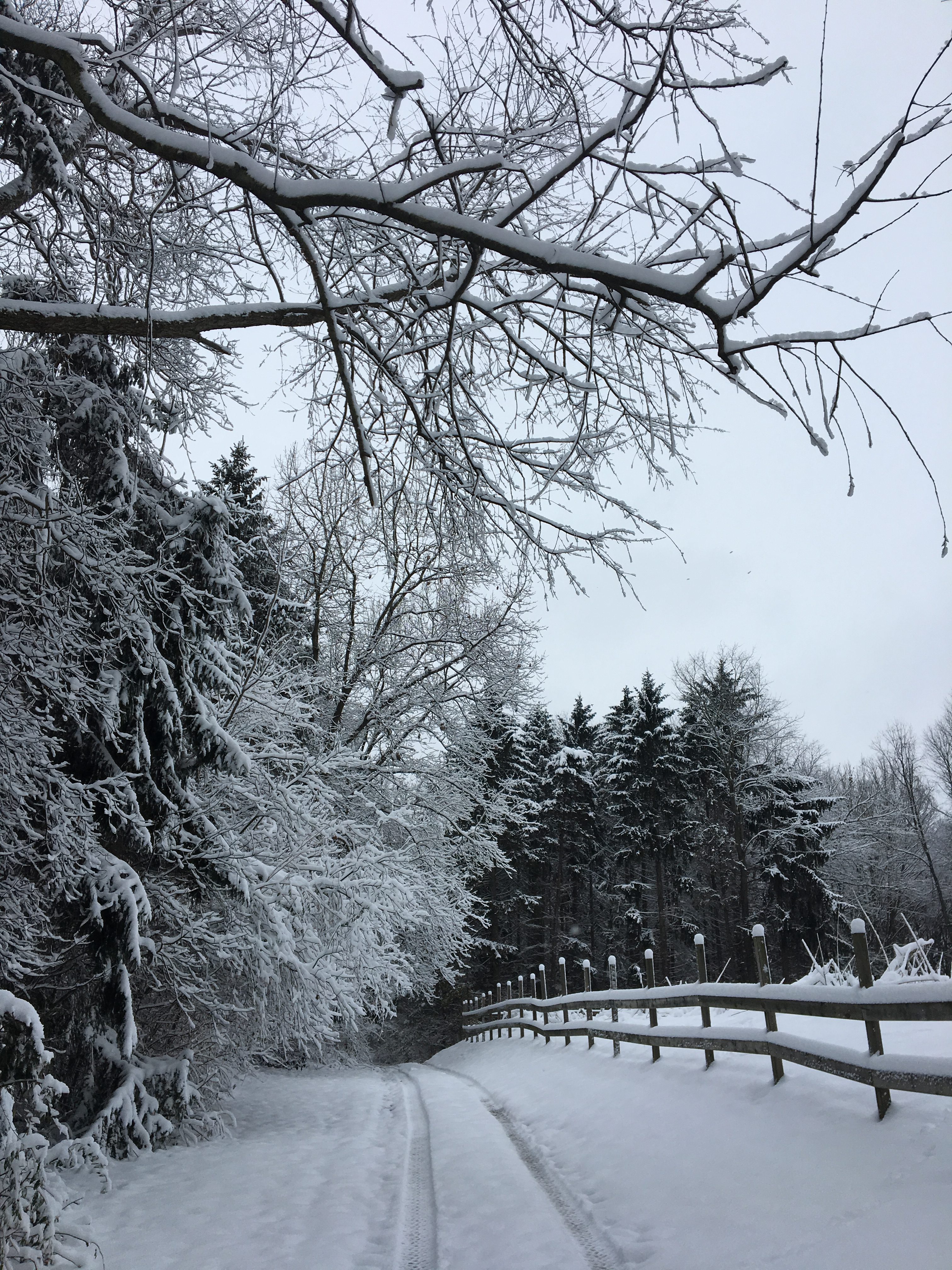 "For from His fullness we have all received, grace upon grace." – John 1:16
Grace upon grace – the phrase that encapsulates our staff's sentiments, particularly as we reflect on and give thanks for everything this past year.
Miracle Camp is like a winter wonderland this time of year. Walking along the paths, fresh snow crunches and buildings glisten. The stark white atmosphere emits an excitement in the air. Just a month ago, camp was flooded with color on the trees, and crisp days made for perfect campfire nights. Only a couple months prior, boats hummed across the lake and campers clustered in Center Circle, indicating summer in full swing.
The transformation of seasons and the bustle of people in and out of our facility provides us the prime opportunity to see God's faithfulness remain constant.
Several changes have occurred this year that we celebrate with thanks. For the first time, we hired two culinary arts interns, which is a new addition to the internship program. Many upgrades have been made to our facilities, including a new roof that previously leaked for years and fixing the drywall damage as a result. Our maintenance intern, Wyatt, articulates his excitement about many projects in process, such as upgrading all the wi-fi access points, "adding additional ones for more coverage throughout camp," and replacing the fluorescent lights in most buildings with LED lights.
Evidences of God's grace are everywhere – in the changes implemented and events that transpire. In the meaningful conversations over coffee in the lodge. In the smiles of guests as they express their joy after "a wonderful weekend." In the tears prompted by a heart-opening chapel message. In the friendships formed after running up and down the basketball court. In the blessing of camaraderie over delicious food. These seemingly small moments form the big picture of why Miracle Camp exists.
We are immensely grateful for the life-changing moments God facilitates here, and none of it is of our own doing. Our desire is that in every dish washed, in all the beds made, in each light fixed, in every detail planned and activities ran – may we glorify Him through it all.
As we give thanks, we are most thankful for Jesus Christ and the abundant life He gives. Because of Him, we are thankful for His church we serve, the ministry that happens here, and for the readers and people connected to Miracle Camp who help us give God the glory. It's all grace upon grace.